And we're all in one piece!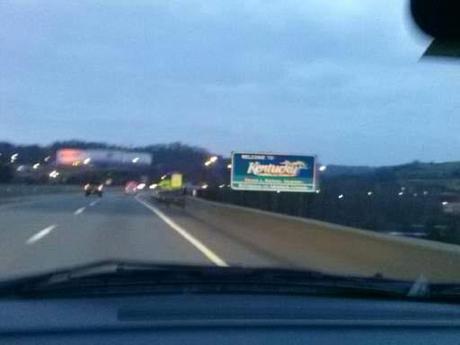 We  just got our internet all hooked up a few hours ago (which, to me anyways, is super exciting so that I can keep up with all my friends back home!)
The trip was pretty uneventful, really, and while it was a bit bothersome being in a hotel longer than we expected to be, at least we were able to stay at a nice place.  The Baymont Inn and Suites in E-town gets two thumbs up from me!
The area that we're living in is a big change for me. I'm used to quiet little Fairfax, where we had to travel a bit to get to the grocery store. Now it's like we're living in the center of it all and that'll take some adjusting for sure. It's nice to have  just about everything that we need right outside our doorstep, but at the same time I miss the quiet country!
We've had a few hang ups since we got here, none that are overly remarkable, really. Shannon got her first cold, ever (which she then so kindly passed to me) and we're still waiting on our hot water to work, but everybody that we've had to work with to get things under control has been beyond helpful and accommodating. Mike has been a super trooper, getting the trailer unloaded by himself while I've been flat out, so that we can at least have dishes, clothes, and a bed. I think I need to clone the man and start selling them.

Shannon handled the trip better than either of us could have ever dreamed that she would (the worst was Dixie, who sat directly behind my seat and whined insistently for the last 600 miles). I don't think that she threw one fit the entire time. We had a few nights of not wanting to go to sleep, but not only is she cutting teeth, but she was sick and in a new place. I, for one, don't blame her for not wanting to sleep in that pack n' play either. We cycled DVD's through on her DVD player, toys, bottles, and snacks to get her through the longer stretches and she didn't fuss at all.  I think I have a golden child or something. Maybe she's just young enough to not understand? I for one don't really blame her for sleeping as much as she did, though! The start of this cold has knocked me flat! The car seat angle is also pretty optimum for nose drainage.  So, fellow parents, it IS possible to rear face past a year on a cross country trip!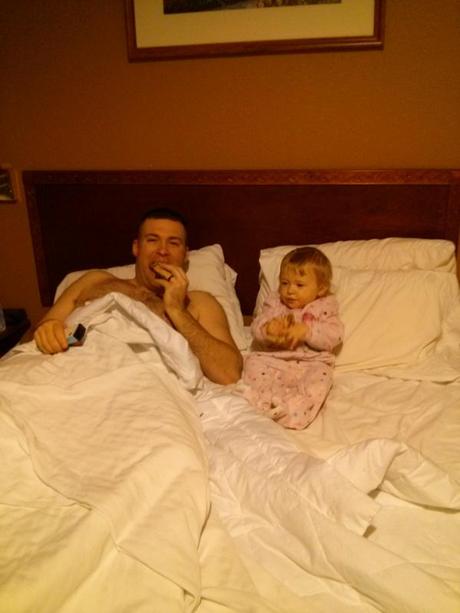 Our new house is better than we could have hoped, as well! I'm not sure if I can freely post pictures on my blog or Facebook for PERSEC reasons, but we have more space than we did at home (yay for Mom having her own office!) AND hardwood floors that I dreamed about while I was having to run the vacuum four times a day back home. Living on a military base is a change, but it has some perks for sure! I feel much safer living in a city this large knowing that we're pretty hard to get to. The Commissary (grocery store) and the PX or Exchange (which is like a big Rite-Aid with a food court, furniture store, and a bunch of other stuff) make the budget breathe a little bit easier. The rules are pretty strict so I guess I'm going to have to keep my speeding in check, and we are a serious haul away from Mike's office which we hope will end up working out in our favor.
The most stressful part of this whole thing? Dixie (well and finding a place for the horses…yes… plural! More on that later.

). Every time somebody walks by the house, or a car drives by, or or or… she barks. A lot. I'm a little bit worried that she's going to make a pain of herself if she can't figure out how to settle down about living in a more populated area. Having the yard is really nice and when they are through their 2 week quarantine period I plan on making lots of trips to the dog park so she can get the excess energy out of her system (which usually sometimes helps!) but I am a little bit nervous. She's always been a very vocal dog and when we were living in a quiet area where not a lot of people could be bothered by her, I thought that it was GREAT. Here, though, I'm worried it's going to be a big problem, moreso because the school bus pick up/drop off is right in front of our house. I have a plan, but I'm just praying that our neighbors understand. All the backyards are connected and she has one of those barks that you can hear from a ways away.
So that's all for now (exciting, huh?). And as a PS.  I am sorry about such crap quality of the pictures! They were all on my cellphone since our brilliant movers managed to pack my actual camera that we bought for the trip! D'oh!