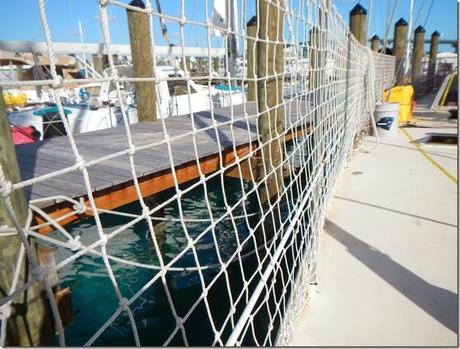 I know a lot of people are against putting netting up on their boats, whether it's  because of the ascetics or because they think it gives a false sense of security. But we LOVE our netting. When I ordered it I thought it was coming in the diamond shape but we received the squares which is not as attractive but still functional. We can't imagine sailing with small children without netting, it not only stops them from losing toys overboard it's our first line of defense when on anchor or at a dock. We put our girls in life jackets or a harness when sailing but don't wish to restrict their movements or give them heat stroke when anchored. We are lucky enough to have a boat that has a raised salon where we can see their little legs running around the boat from wherever we sit, one of us always has an eye on them. We have seen a few times where the girls will trip over a hatch or shackle and head face first into the net.
The netting does prove to be a hindrance when we need to dock. The netting covered the cleats and it was a chore to lock off the lines. While in North Carolina we had some steel hoops made to border the cleats so we could tie the netting to it. Oh the improvement, it was just a bummer that we didn't get them made for every cleat, when you're trying to save money corners get cut. Until we can get some more made Carl cut out around the cleats and weaved rope in to strengthen it. Works great. It didn't take long for the girls to find the spots that we had missed with the netting. The gates heading down to the stern steps are their favorite place to hang out – due to no nets. But we're covered now. I swear Carl can move onto some macramé hanging baskets now. He really is a man of many talents.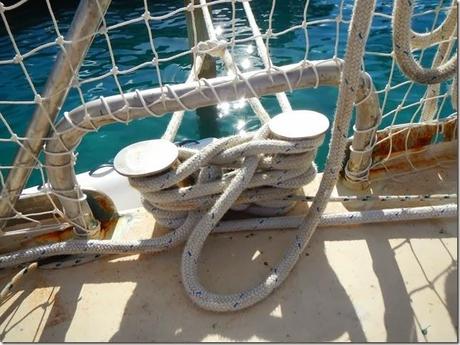 Above: the great hoops we had made for the cleats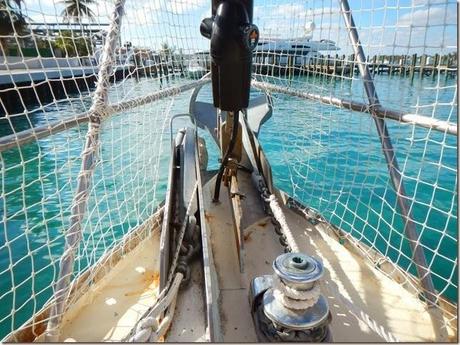 We are safe from stern to anchor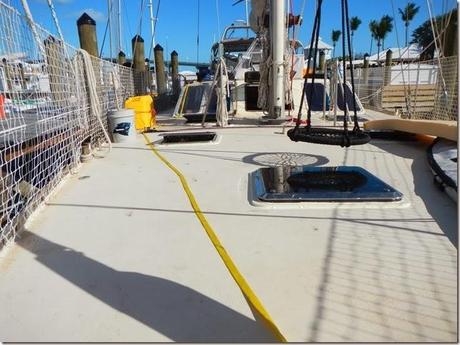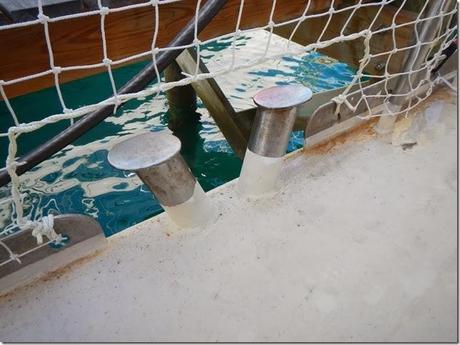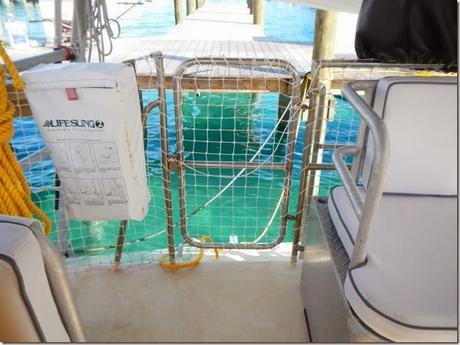 It also never hurts to have 3' high life lines. Not only do the girls feel safe but we also feel safe and secure with our lifelines coming up to our waists.