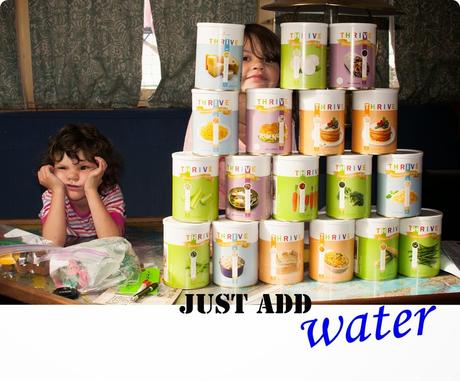 Going up into the Arctic this summer we're going to have long periods of time where we'll be away from all those amenities that we take for granted like fuel, water and food. We'll need to provision the boat for our long journey into the cold. We will also need to plan ahead if we need to abandon the boat or winter over in a remote region.
Compared to most sailboats we have a large fridge and freezer but still there's not enough room to keep enough meat and frozen veggies for our entire journey. We know for sure the last big shop we'll be able to do is in St. Anthony, Newfoundland and from there we're to expect the worst when it comes to available resources.
We will store a lot of canned fruit and veggies but we have also decided to stock up with some freeze dried products. This way we'll be able to get a variety of fruit, vegetables and some meats through out our journey. I'm sure you're thinking yucko freeze dried mush but I too was skeptic about eating this cardboard textured food. So I ordered a few smaller portions of what I thought we'd use to give it all a test run.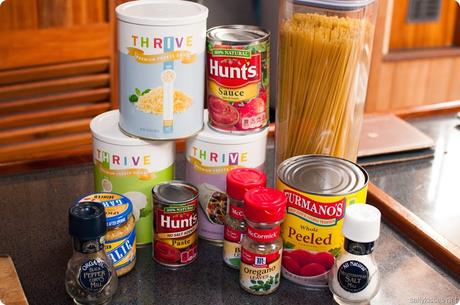 Last night I made my usual and quite loved Spaghetti Bolognese. Typically it's made with (grass fed) ground beef, onions, some fresh tomatoes, fresh garlic, whole peeled canned tomatoes, canned tomato paste, canned tomato sauce and pasta. Here's what got substituted out:
ground beef replaced with freeze dried seasoned ground beef
onions replaced with freeze dried diced onions
garlic replaced with chopped garlic in a jar (to be refrigerated after opening)
Upon opening the can of freeze dried beef I was surprised to find no strong odor, even when I re-hydrated it in water. But I must admit it did look a little like dog food. The onions had a definite onion scent before and after re-hydrating. From there I cooked everything as usual. I tried to brown the beef but it didn't really do much.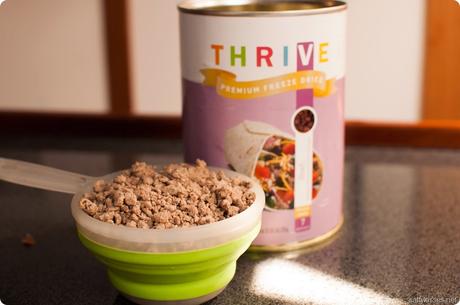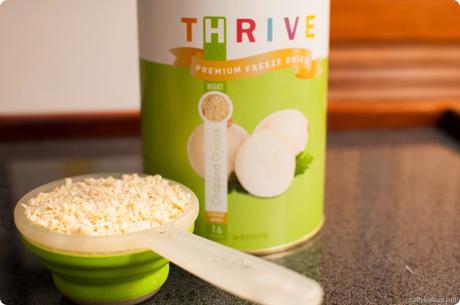 I added a lot of herbs, salt and pepper – I think that helped out a lot. So the result? A surprisingly really good tasting meal. It didn't have the same flavor as my usual spag bol but everyone ate it all and Cali even asked for seconds. Not bad.
We also got some small pouches of freeze dried fruit to try. The kids LOVE all of it. I barely get them to eat fresh fruit some days.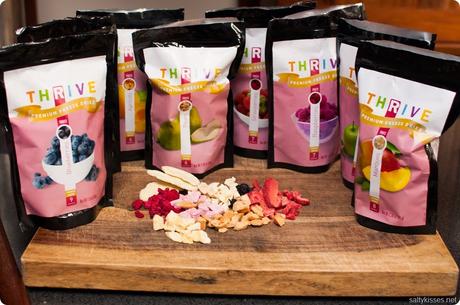 This morning Carl made pancakes which the kids loved but he didn't because it was whole grain, darn that healthy stuff. And tonight we are having mac and cheese with freeze dried broccoli, carrots and peas. The broccoli was great! I was eating it straight from the bowl after re-hydrating it.
I researched a bit online and found that I liked the Thrive Freeze Dried line of food the best, they sell is smaller quantities and have a bunch of recipes online.
The next step is to work on recipes and amounts and put my order in with Thrive.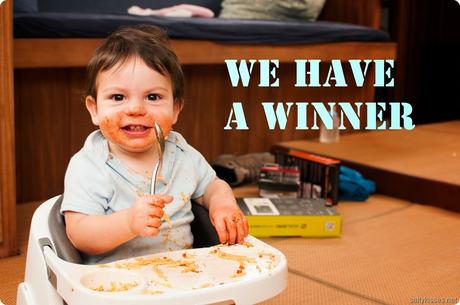 I haven't been paid or compensated for this post, but not from a lack of trying.