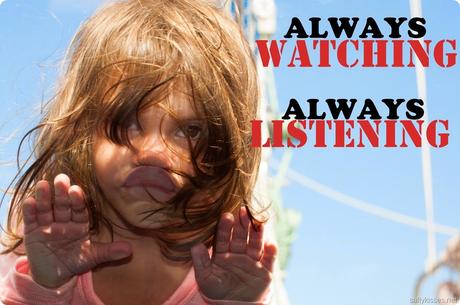 After a rather embarrassing incident recently I have been inspired to write a little bit on the privacy on a boat, or lack there of.
Living aboard a sailboat with other people brakes down all the barriers of personal space that should never be broken. Our bathroom in the cabin has no door or walls, it's an all in one and the head across from the galley is louvered. If you come to visit, I will know every time you fart, sneeze, cough and breathe. And if louvered doors aren't bad enough we have 3 kids to try and hide from. It's now a common occurrence to shower with a 3 year old playing hide and seek in the curtain and a 1 year old trying to drink the water from the stall.
So you think, hey that really isn't that bad, it's family and whomever comes to stay is often family or close friends. What about the neighboring boats that come banging on your hull, staring through your porthole as you're getting out of bed, or the people that just stand and stare at you from the dock like you're the newest reality hit on TV? We may not live in suburbia 5' from our neighbors but we get our fair share of looky-loos.
Lets now flip the coin and say you invite us over to your boat. Please don't leave our kids unattended down below, they will go through every cupboard and thought to be secret space. They will get under your sheets and put there sticky fingers in your panty draw. We've had a few times where our girls have found some quite interesting "treasures" aboard other peoples boats. But not to worry they like to show our "treasures" too.
Don't worry, I haven't forgotten to include my embarrassing incident the other day. We have an extra crew member aboard the last week or so and now that we're at the dock he's been helping Carl with some of our many projects. The boys were running cable from our davits to the nav station via our cabin. We have a large storage area beside my side of the bed that I use for out of season clothing and sheets. I also find it to be an obviously not so private space to keep a not so PG toy. It turned on, he freaked out, had to get Carl's assistance to turn it off and then they almost wet themselves at my expense. Great now I'm the butt of all their jokes. Fun. Maybe next time I'll keep it next to a bear trap for those prying fingers!