While most people were busy cooking and baking up a storm for Chinese New Year and Valentine's Day, we have been busy planning our relocation, packing, selling and throwing our stuff. Everything seemed to happen at lightning speed. The job offer came, my husband accepted, and it's time for the move back home.

Excited as we are to be going home, we will definitely be missing all the wonderful friends we have made here. Our stay in Dubai would not have been as enjoyable without them.
The movers came yesterday. It's amazing how efficient they are, dismantling, wrapping, packing and eventually loading everything all within 1½ days. Not an easy feat considering the amount of stuff we have accumulated over our few years in Dubai (note to self: don't buy too much furnitures when we next get relocated). Not only is their speed impressive, the way they do it is impressive too!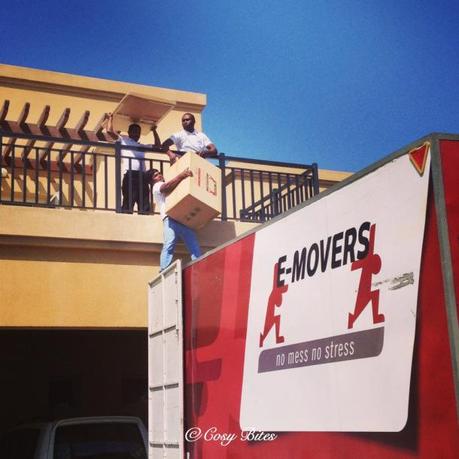 See how these guys load the boxes into the container from the 2nd floor!
Let's see if their team in Singapore is equally impressive.
Since we will be living out of our suitcases for the next 4-6 weeks before our shipment arrives …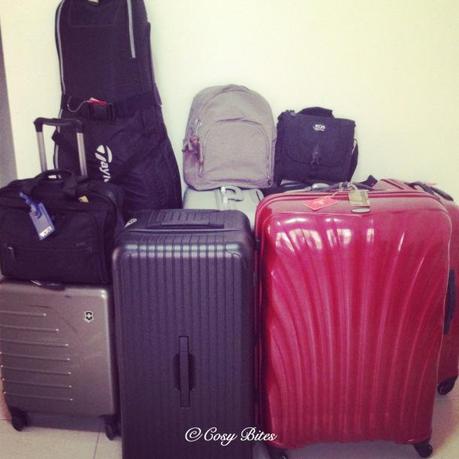 6 luggage bags, 2 laptop bags, 1 golf bag, 1 camera bag and 2 hand carry bags
We packed so much to bring with us that now I'm praying it will not exceed our baggage allowance.
I'll worry about that tomorrow. Now I shall enjoy my stay at Dusit Thani where our friend has very kindly upgraded us to an executive suite.