Happy Easter everyone! What are you up to this long weekend? We took a trip to Jurong Bird Park yesterday, only to be welcomed by heavy rain. >.< While waiting for the rain to stop, we enjoyed the cranberry cream cheese buns and these pork floss cookies that I brought along.
I baked these pork floss cookies because I got tired of seeing that big pack of pork floss lying around for the longest time. I initially wanted to make pork floss buns with them but decided on cookies instead. I used the same cookie base as the bak kwa cookies, substituted the bak kwa for pork floss, and reduced the sugar slightly. I asked my son if he prefers the bak kwa cookies or the pork floss cookies and he said he loves both just as much. My 2-year-old niece loves these pork floss cookies too. :)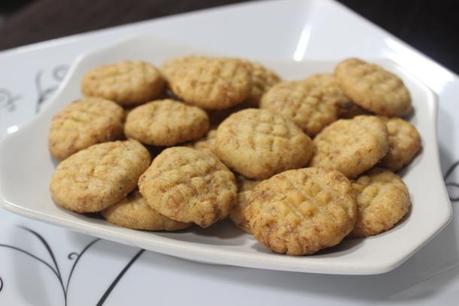 Since it's Easter, I made some cookies into bunnies.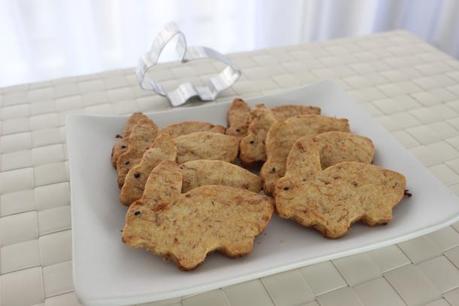 Here's the recipe for pork floss cookies. Enjoy!
PORK FLOSS COOKIES
Makes about 100 bite-sized cookies
Ingredients:
226 gram unsalted butter

90 gram granulated white sugar

1 egg

1 teaspoon vanilla extract

295 gram all-purpose flour

¼ teaspoon salt

100 gram pork floss (can be replaced with chicken floss)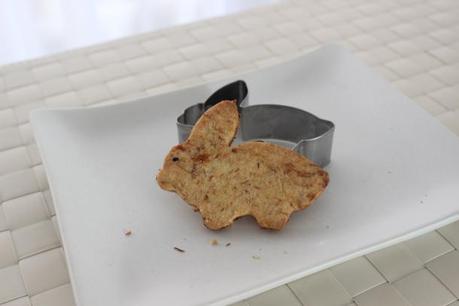 Method:
In a large bowl, cream together butter and sugar until light and fluffy.

Beat in the egg, then stir in the vanilla. Combine the flour, salt and pork floss; stir into the sugar mixture.

Divide dough into a few portions. Place each portion in a plastic wrap and roll into a log of approximately 2″ in diameter. Wrap tightly in plastic wrap and chill for at least one hour. If you are going to use a cookie cutter, flatten the dough into a square or rectangle before chilling.

Preheat oven to 180°C. Remove dough from plastic wrap and cut into small pieces of 1 cm thick. Shape as desired. Alternatively, cut out shapes with cookie cutter.

Place cookies on a baking tray lined with parchment paper, space them about 1″ apart. Bake for 15 minutes, 

or until lightly brown at the edges. Remove cookies from baking tray to cool on wire racks.