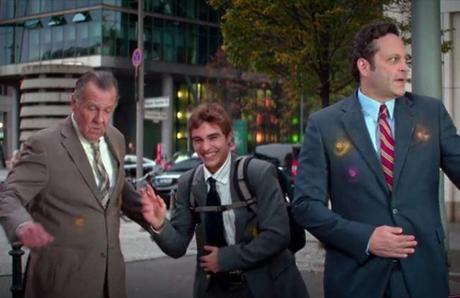 In addition to the upcoming comedy The Interview, we have another comedy film coming up early next year starring Vince Vaughn, Nick Frost, Tom Wilkinson and Dave Franco, dubbed 'Unfinished Business'. The first red-band trailer for the film was released by 20th Century Fox via Yahoo Movies. You can watch it right here.
Official Synopsis -:
A hard-working small business owner (Vince Vaughn) and his two associates (Tom Wilkinson, Dave Franco) travel to Europe to close the most important deal of their lives. But what began as a routine business trip goes off the rails in every imaginable – and unimaginable – way, including unplanned stops at a massive sex fetish event and a global economic summit.
Unfinished Business hits theaters on March 6, 2015.
(Via: Yahoo Movies)