So I took photos to show you guys a few hair products I picked up last week, and I just lost them all. Thank God that I had other pictures that would suffice in making this a post based on a deep conditioning treatment I did today.
This post is essentially what I did to my hair today since I had taken out my box braids last week but was super lazy to wash it till today.
Pre-poo
Remember my natural hair basics post where I mentioned that it is imperative to pre-poo your strands before you shampoo to prevent stripping your hair from it's natural oils? I did that today. I used Ajani Handmade Essential Oil Elixir, Sunny Isle Jamaican Black Castor Oil (JBCO) and EVCO. I'd also been using the same oil mix (without the EVCO) to oil my scalp while I was in box braids and I loved it!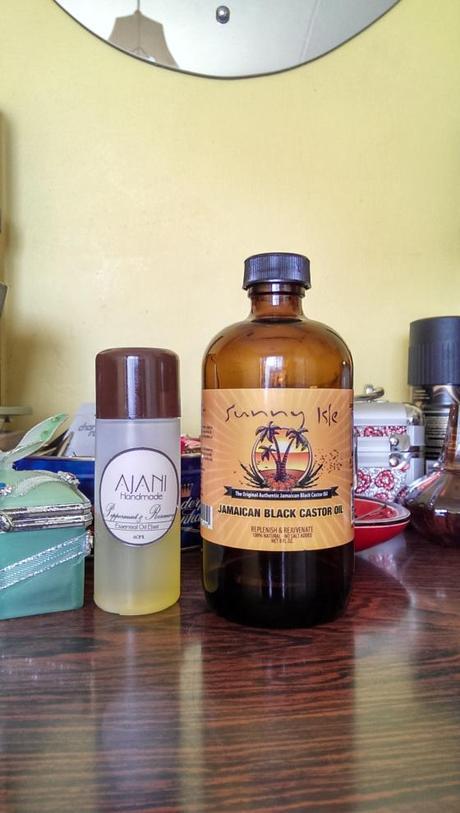 Shampoo and Condition
Lost pictures I took of the shampoo and conditioner so I'll put them in the next post. Sorry guys.
Deep Condition
I took to my Pinterest to search for moisturising deep conditioners (my hair was DRY) on condition that it had to have ingredients that I'd automatically find in the house. I stumbled upon one that had avocado, mayo and oils. With that, I decided to 'customise' my recipe and added a tablespoon of raw honey (which is GREAT for hair and honey helps with moisture) and the same Ajani Handmade Essential Oil Elixir for extra moisture.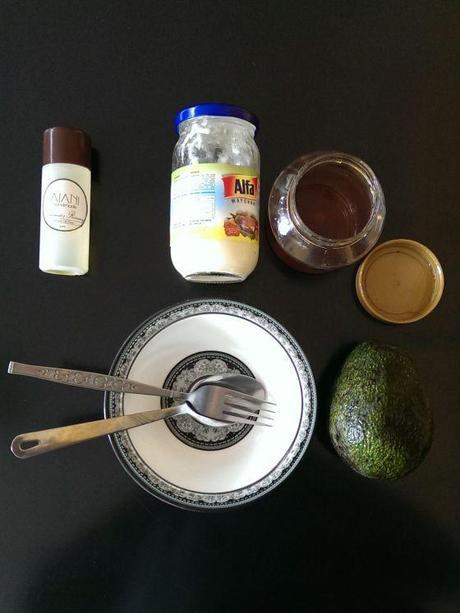 You could either blend the ingredients together in a blender, or be lazy like me (to wash the blender afterwards) and use a fork. I do recommend a blender though, because if you use a fork note that it might come out lumpy. If you use a fork remember to strain/sieve the mixture to prevent lumps. I had avocado fibres stuck in my hair and I had to blow dry them out (-_-). Shriek!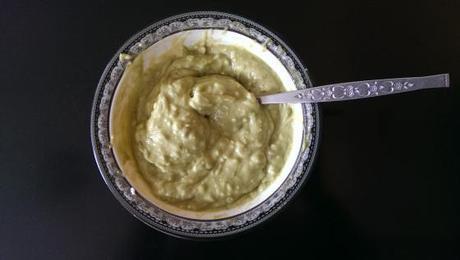 After slathering the mix on my head, I let it sit about an hour and a half and then rinsed out. My hair was pretty soft and moisturised! After I blow dried, I followed up with Ajani's oil elixir to cool my scalp. As I write this though, my hair has started recoiling (literally) because of the chill outside. The struggle! Haha.
Hope this post was helpful loves!