Before I can begin on today's outfit, have you entered my Christmas Giveaway yet?
Moving on, remember how popular my Denim & Camel post was? I thought I'd do another version of a denim-on-denim outfit, but this time using light-wash denim. Sometimes, it's easy to get stuck on what to pair jeans with that you just end up in a t-shirt and flats. Ever thought of denim-on-denim? It hardly ever fails. Pairing  'boyfriend' jeans with this denim shirt just gives you that effortlessly cool vibe. And can we please take a moment to acknowledge the orange shoes? How cool are they? I was a little iffy about them when I chose them from Backyard but once I tried them on again at home, I was sold. These shoes are so versatile! They add that pop of color coolness to an outfit and takes it up a notch.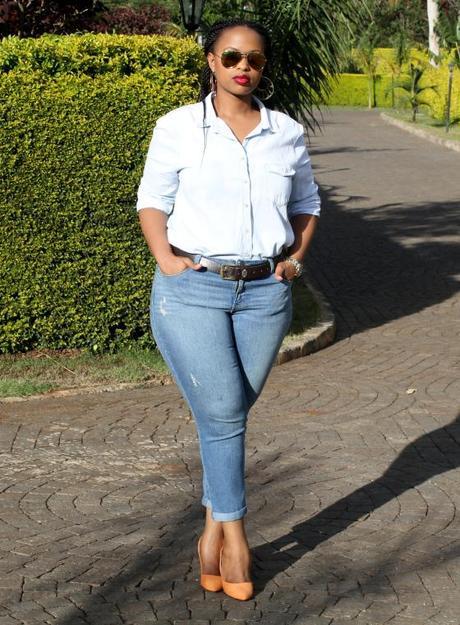 Shirt – River Island
Jeans – Macy's
Shoes – c/o Backyard Shoez
Earrings & Sunnies – Forever 21
Belt – Primark
Watch – ASOS (via UK Dukas)
On my lips – MAC Ruby Woo; MAC Rebel & MAC Nightmoth lip liner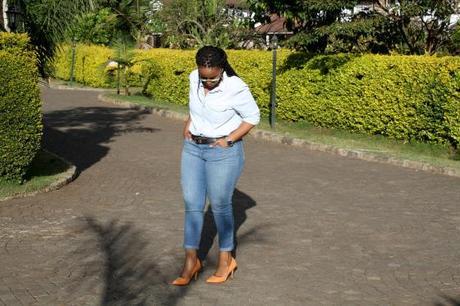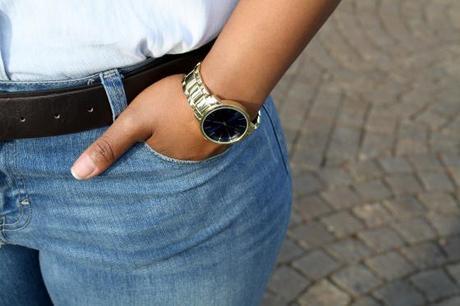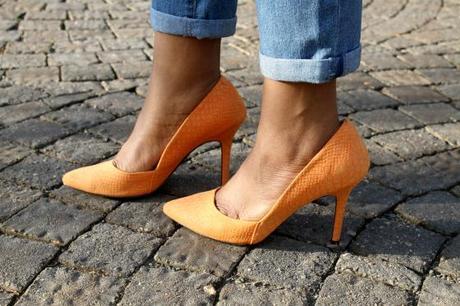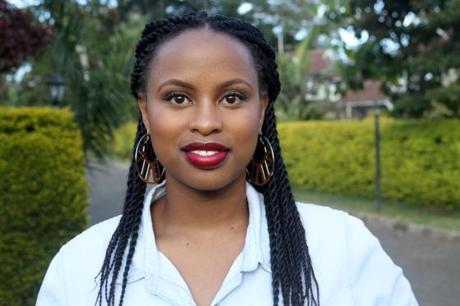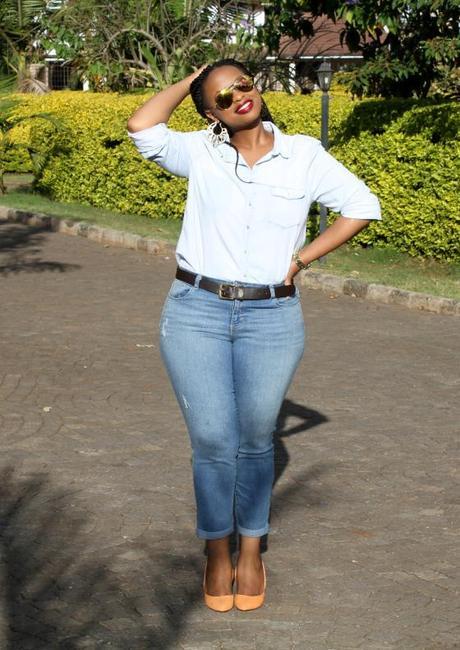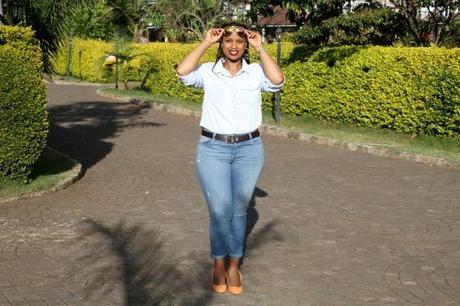 Make sure enter my GIVEAWAY to stand a chance to win some goodies!
Good Luck!
xx
Facebook | Twitter | Instagram | Pinterest
About these ads