So now that Christmas and New Year's are behind us, we are putting away the decorations and starting a new year. I'm not sure about any of you, but I've made a list of things I'd like to try to do a little better with in 2016 – not exactly "resolutions," but maybe I'll call them goals.  One of those goals is that I would like to walk a closer walk with God in all that I do. In order to achieve such a goal, I know the first thing I need to do is step up my prayer time with Him, among many, many other things.  And if any of you are like me, as the dust settles on the new year, I will get farther and farther away from my list of goals for 2016!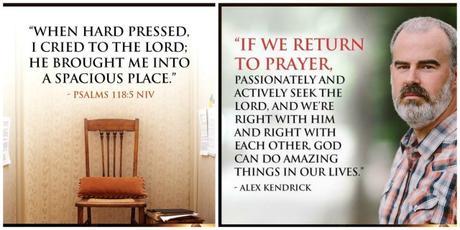 What a better way to help me get in line with my new goals but to watch a movie like War Room, whose main topic is about prayer! While I know a lot of you probably went to the theater back in August of 2015 to watch this movie, now, as of December 22, you can actually buy the movie so you can share it with others, and you can reconnect with your prayer goals. The War Room Blu-ray includes some pretty funny bloopers and outtakes, the "Warrior" music video by Steven Curtis Chapman – yes, there's some pretty awesome music in this movie – and there's a featurette where viewers get to meet Coach Stephen Simpson and hear how he trained the actors to "double Dutch" jump rope in two weeks! The bonus materials also include deleted scenes, commentary from the Kendrick brothers, plus eight "behind the scenes" featurettes that are probably just as inspirational as the film itself. 
What's the War Room story about? Well, a quick synopsis is this:
Tony and Elizabeth Jordan have it all – great jobs, a beautiful daughter, and their dream house. But appearances can be deceiving. tony and Elizabeth Jordan's world is actually crumbling under the strain of a failing marriage. While Tony basks in his professional success and flirts with temptation, Elizabeth resigns herself to increasing bitterness. But their lives take an unexpected turn when Elizabeth meets her newest client, Miss Clara, and is challenged to establish a 'war room' and a battle plan of prayer for her family. As Elizabeth tries to fight for her family, Tony's hidden struggles come to light. Tony must decide if he will make amends to his family and prove Miss Clara's wisdom that victories don't come by accident.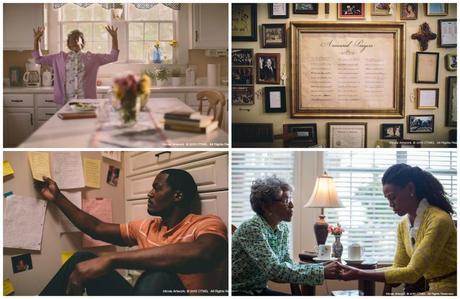 The War Room movie has a run time of approximately 120 minutes and is rated PG for thematic elements throughout the movie. You can purchase the movie online HERE!! If you're not quite sure you want to buy the movie based on what I've told you, you can always check out the official movie trailer here:
I will also say that there's also some pretty incredible music in the War Room movie, so be sure to catch that, and in fact, there's even a soundtrack you can pick up for the music.The soundtrack captures the emotion and the message of this impactful film through meaningful songs both from and inspired by the original motion picture. Here's the songs contained on the War Room soundtrack:
1.   Steven Curtis Chapman "Warrior"
2.   Building 429 "Impossible"
3.   Mandisa "Press On"
4.   TobyMac "Me Without You" (remix)
5.   John Waller "Crazy Faith"
6.   Vickie Winans "Shake Yourself Loose"
7.   I Am They "Amen"
8.   Casting Crowns "To Know You"
9.   Tenth Avenue North "Healing Begins"
10.  Movie Score "Raise 'Em Up, Lord / Rekindle the Fire"
I was provided with a complimentary Blu-ray copy of the War Room by MPRM Communications in exchange for my honest review and unbiased opinion, which this definitely is! Be sure to pick up a copy of this movie for your library!!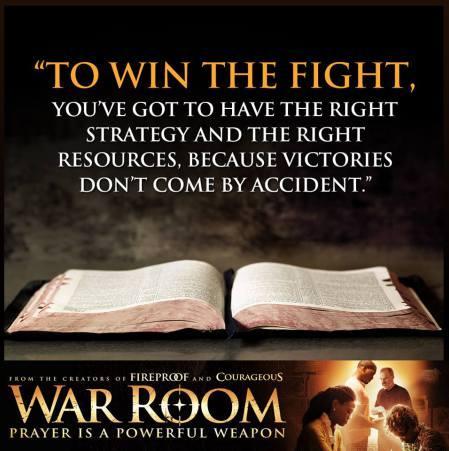 ~ ~ ~ ~ ~ ~ ~ ~ ~ ~ ~ ~ ~ ~ ~ ~ ~ ~

It would be great if you would stay connected with me!! You can follow me on Twitter @DebiL1611, like me on Facebook at 2014 and Beyond, circle me on Google+, follow me on Tumblr, Instagram and Bloglovin', subscribe on YouTube, or connect with me on LinkedIn and Pinterest.

Please make sure to visit my homepage and subscribe to my blog for more great posts on running, fitness and lifestyle topics as well as food, product, music and book reviews, and more!