Want To Sell Your Home Faster?
5 Tips For Preparing An Open House
You have listed your home but no one seems inclined to take you up on your offer. This is a dilemma that many home sellers face every day. So how can you show off your house at its pristine condition?
If you are selling your house, the best way to make your property visible and attractive is to stage an open house. This strategy will help bring in more potential buyers who might want to take a look at your house without making an appointment for a personal visit. To make your open house a success, you will need to make your home presentable, inviting, and comfortable to entice even the most demanding buyers. Here are a few tips for preparing for an open house.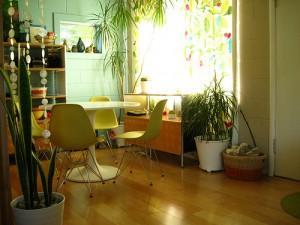 CC: Image Source
Remove Personal Items From The House
The first step to staging an open house is to remove any personal items from the property. This means that you have to accept the fact that you will have to hand over the keys to a new owner soon. With that said, you need to organize and prepare the space to create a sense of newness. As a tip, you should pack away photos of yourself and your loved ones. You must also pack up any personal items that might give a hint of previous ownership.
If you are worried about where you should store your personal items, you can always get a self-storage unit. A storage unit is a secured location that can house your belongings while you make the transition of moving to a new house.
Clear All The Clutter
You will also need to de-clutter your home. This means going through your belongings and determining which items are worth keeping, what needs to be stored, and what can be donated. It can be an overwhelming and frustrating task but it needs to be done. With that said, you should start packing. You need to pack-up all those extra furniture pieces, appliances, kitchenware, and so on. You can place these items in storage while you are in the process of selling your home.
To make your house look more attractive, the rooms must look open and spacious. Most buyers want to more space; thus, if they enter a house that looks crammed and small, they won't even consider inspecting the other areas of the house. Always remember that too much stuff inside your house will turn buyers off. They need to be able to visualize how they will use the space in the future.
Employ Professional Cleaners
To make sure that your home looks clean and almost brand new, you will need to employ the services of a professional cleaning service. Professional cleaners can get rid of any dust, mold, and mildew that might have developed in your home. They will pay close attention to areas which you might otherwise forget, such as the baseboards, roof, ceiling, and walls. A neat, sanitary, and clean house is much more attractive to potential buyers.
To hire a professional cleaning company, post your project in BidsByPros.com and connect to local pros today.
Make Necessary Repairs
It is not enough to clean your house and make it look appealing. You must also pay close attention to the condition of your house. Keep in mind that most buyers are looking at the imperfections in your property; thus, you need to look around and make all the necessary repairs. For instance, you should fix any leaks, replace broken windows or cracked tiles, and repair any fussy drawers. If you notice that the paint on your walls is peeling, it is time for a new paint job.
Let People Know About The Open House
You can put up signs about the open house or tell your family and friends about it. When you put up signs, you can place around six signs or so near your house. This is an important strategy, which will help entice possible buyers. In addition, make sure that the signs are visible, and are placed in strategic areas.
Get professional bids on your local service request for free with BidsBypros.com
Stop searching! Start selecting!
Citations:
bokeh burger."monterey 4 sale". September 7, 2008. Online Image. Flickr. Sept 05, 2013
Author Bio Box:
This guest post is written by Kris Bennette who recently sold her property through an open house. She recommends to her readers to consider getting a self-storage unit from a credible facility, such as US Storage Centers, if they are in need of storage for their belongings.
Shared by: Don Zilleri
Bids By Pros Moderator