I tell my story about what could be the most distressing portion of my life. It meant traveling alone feeling lost and hopeless while fighting for love. To say that my life went in disarray is an understatement. But you see, with little pain left, I'm rebuilding myself and about to start anew. I'm getting there.
Read more...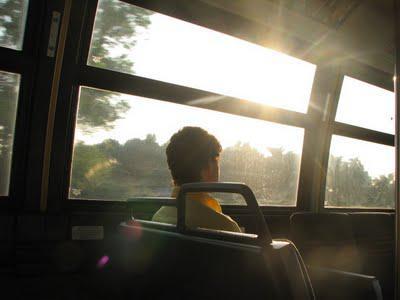 Bus Ride by ~JustERose
Manila.
We felt perfect for each other. We were invincible. We said we were forever. 
Naga. I called you to say you were the only one for me, that no matter how many people were at CWC that day, you were the only one perfect in my eyes. I thanked Our Lady of Penafrancia for giving you to me.Legazpi. We couldn't stay off the phone. I ate dinner, and you were on the other side of the line. We were inseparable. I saw Mayon Volcano and promised I'd take you there on a date. Brought home Bicol Express and pinangat, so you'd be reminded of Bicol in your dorm room.Quezon City. The day started well. We were on a date. Unfortunately, I said something you didn't like. Days after, you started being cold and finally said we were "cooling off."Tagbilaran. I was in Panglao, one of my two most favorite beaches in the world, without you. I tried calling you up, but you yelled, "Stop calling me." I was crying on the beach asking help from a friend. It was one of the most hurtful nights of my life.
Dumaguete. I traveled by ferry from Tagbilaran to fetch you your favorite Sans Rival. I was trying my best to patch things with you and prove that I really love you. I was crying on the jet back to Manila, writing you a letter, among a handful of other letters, that says how sorry I am and how I am devoted to you. Right from the airport, I took the bus and two trains to your dorm with no money for a cab. I left your cake and went home. I was so exhausted but I figured you were worth the fight.
Iloilo. I have no clue what we were, and I just want to put a pause button on my life. I prayed so hard at the Jaro Cathedral that I was begging God for Him to bring you back to me and give us a second shot.
Bacolod. By then, I just wanted to escape from Manila and not admit that you don't have feelings for me anymore. I wandered the streets of Bacolod alone, while still thinking what I did wrong and how to win you back.
Cebu. I asked for Santo Nino's intercession. I broke down and admitted I couldn't do it anymore. That was one of the weakest moments in my entire life.Paranaque. I finally had the courage to ask you the question I'm afraid to know the answer. You said you lost your feelings for me. I was crying hidden away from my grandfather's grave where everyone was gathered. At that point, my life seemed a blur. I lost weight, was depressed, and couldn't get myself to focus on school. I ended our relationship. Clark. You called before my flight to ask how I've been and say how you miss me. I told myself that if I get a second chance, I would do better.Makati. You called me at home and we started talking to each other again. I was regaining hope that I was eager to see you again. I still loved you then after all. I immediately agreed to your request for me to come to your hometown. I wanted to win you back and would do whatever it takes.Lucena. I traveled four hours on heavy traffic, as it was a holiday. I told you I still love you and I came to win you over again if only you would give me a chance. You said you don't feel the same, and you wanted me over only as a friend. The pain was just too much that I went home immediately and waited for the bus in the rain. I called you back for one last time to say it was raining, and I was wishing you changed your mind. You didn't. At that point, I felt that you really stopped caring even for a bit, and you just tricked me into going to Lucena just so you can have someone to introduce to your friends. What hurts the most is that you didn't acknowledge what great lengths I'd travel for you to prove that I care about you and love you.
What was supposed to be me and you became just me. What we envisioned to be years and years of growing old and traveling together became me traveling alone carrying all the hurt behind my back. From the moment you left me, it's as if every journey I took, I took alone.
We promised forever. But sometimes, no matter how forever may seem so true and so attainable, we end up breaking promises we can't keep. Still, I want to thank you for making me feel loved, for letting me know what devotion, what true love really means. I have forgiven you long ago. In time, I will take the leap with someone again and forget how you've hurt me.
The next time I fall in love, I'll make sure I won't travel alone.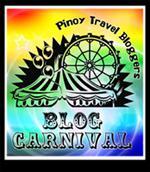 The Pinoy Travel Bloggers group holds a monthly Blog Carnival, wherein participating bloggers write about a singular theme. Mechanics and archives are found in Sir Estan's Langyaw page here. For the month of April, we write about solo travel as hosted by Nina Fuentes of Just Wandering. This month's impressive selection of 32 entries go here.