And she is walking our little premie miracle Sophia Grace is walking and just in time really, On Sunday October 25th the Walk for Premmies will take place all over Australia with thousands of people taking part to support Life's Little Treasures Foundation.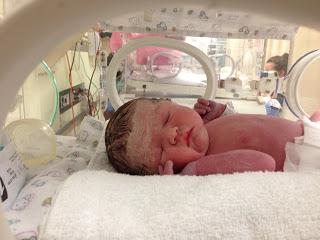 We were blessed that when our little one entered the World just 6 weeks early she very quickly was breathing and eating on her own so was only in special care for a week and although she has always been on the small side she is a healthy and beautiful little girl. Not every early baby has such an easy journey and that's whey organisations like Little Treasures are so vital for families in need of support.
On Sunday the 25th of October I will be walking in support of support of the 47,748 premature or sick babies and I encourage you to too.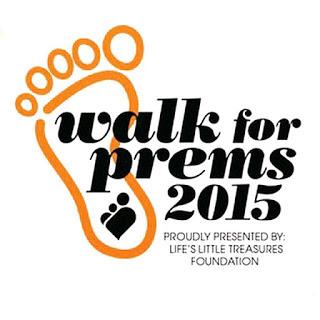 Want to know more ?? Visit Walk for Prems
Registration costs $25 for adults and $12.50 for children in all cities except Melbourne, where registration is $40 for adults and $20 for children.
In its sixth year, Walk for Prems will take place simultaneously in
Sydney, Melbourne, Brisbane, Perth, Adelaide, Canberra and Launceston.
Locations Walk for Prems will take place at the following seven locations:
 Sydney Park, Barwon Park Rd, St Peters, Sydney
 Albert Park Lake, Aughtie Drive, Albert Park, Melbourne
 Sandgate Foreshore, Flinders Parade, Sandgate, Brisbane
 Sir James Mitchell Park, South Perth Foreshore, Perth
 Bonython Park, Port Road, Adelaide, Adelaide
 Tuggeranong Town Park, Bartlett Place, Greenway, Canberra
 Royal Park, Park Street, Launceston, Launceston

The Life's Little Treasures Foundation want to ensure that no family endures the traumatic and life changing
experience of having a premature of sick baby without easy access to critical information and community support to
help them through their journey. For further information about The Life's Little Treasures Foundation visit
www.lifeslittletreasures.org.au.
One of Lifes Little treasures major corporate sponsors Medela
According to Medela CEO, Jarrod Percy, the organisation is looking forward to helping the foundation in the very valuable work it does to support the families of premature and sick babies.
"Both organisations strive to find innovative solutions to ease the parenting journey, and are committed to providing information, education and support so that all parents are armed with the knowledge and confidence they need to make the best possible choices for their family. Together we hope to be able to reach even more families, and help raise awareness of what being born premature or sick really means." said Jarrod Percy, Medela CEO