Every part of your deserves your care and attention, from the top of your head to the tips of your toes. I always make sure I look after every inch of myself because I deserve it! My are two of the parts I like to keep looking great, as well as feeling fantastic. It can really make a difference to how you look and feel, even if your legs are covered up. Most women like to keep their legs smooth and silky, as well as toned. I like to make sure the skin on my legs is healthy, in particular. If you want to have luscious legs, follow my top advice for getting them.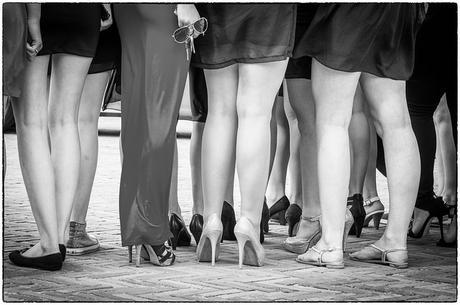 Not every woman removes the hair on her legs. Some women do it all the time, others do it on occasion, and some women never do it. But if you like your legs hair free all the time, it can get tedious. Hair removal can be very slow, you might have to do it often, and it can also be painful. If you're fed up of it, there are other things you can do. Some women choose to use laser hair removal to make things more permanent. You have to have a few sessions to get the hair to stay away, but the effects will last a long time. Shaving, waxing and epilators are also great alternatives.
Toned legs are what matter most to a lot of women. They don't want any wobbly bits when they're walking, standing or sitting. If you want to have , you have to put some effort into it. But there are lots of ways you can tone up your legs, and it doesn't have to be at the gym. You could use weight machines and the like, but there's much more you can do. You could go for walks, do aerobics, take up running or place a team sport. Unless you want super muscular legs, it might not take much to give you the toned look you want.
Looking after your skin is important for all parts of your body, and your legs are no different. If you remove the hair, some methods can dry out the skin. It's especially important to moisturize if you shave, for example. Using a body lotion or moisturizer to keep the skin on your legs hydrated is an excellent idea, and can help prevent ingrowing hairs. It's also a good idea to exfoliate to get rid of dead skin. You can use a moisturizing shower gel too.
Some ladies want their legs to be tanned, instead of pale. If you want a darker shade on your legs, you might long for some sunshine. But it's not very healthy to spend too much time in the sun because it comes with all kinds of risks. Instead, it's better to use a fake tan to give you the look you want. You could do it yourself at home or go to a salon to get a . I like to use a gradual tanner every few days to keep me glowing.

Getting luscious legs doesn't take much. A few simple steps could help your legs look and feel great all the time.