These days it's extremely important to make sure that you live a greener lifestyle. Looking after the environment has become much more popular nowadays. It's also much easier to do on a daily basis. It's essential to get into the good habit of being eco-friendly so you can carry this on in later years.
Now, you probably have eco-friendly habits you observe at home like recycling and composting. But, had it occurred to you that you need to be a little more eco-friendly when you decorate? A lot of us fail to bear this in mind, and as such we can do a lot of damage to the environment with home renovations. Follow my suggestions so you have a few ideas for how to decorate your home in a more eco-friendly manner.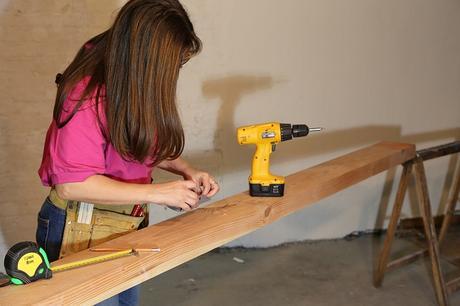 One of the big issues, when you're doing any decorating, is the waste involved. You're going to have a lot of rubbish and waste that you no longer need. Now, it's easy to just disregard this and chuck it all in the bin. But you need to understand that some of it has got to be disposed of properly. Some things are going to have materials or chemicals involved that are harmful to the environment. So they have to be taken away and disposed of correctly. This might mean taking some trips to the local tip to dispose of stuff in the correct areas. Or, you may even wish to get in touch with rubbish removal companies. The choice is yours; just make sure you're not fly tipping!
Use Energy Efficient Tools
You need to think about the tools you're going to be using for the decorating as well. You've got to realise that they are going to use up a lot of energy. If you want to stay as eco-friendly as you possibly can, you're going to need to take some action. You might want to think about getting hold of some energy efficient tools. There are plenty of these on the market now. In fact, if you head to home.howstuffworks.com you'll find a whole range of them. Alternatively, you might think about cutting down on tool usage where possible, or using solar energy to power your tools.
Environmentally Sound Companies
There will no doubt come a point during the decorating process where you're going to need to get help. There are certain tasks and jobs that you are not going to be qualified to do. Or you won't have the ability to do properly. And these are the sorts of tasks you're going to need to bring in the pros for. Visit globaldecorating.com.au to find eco-friendly painters and decorators. It's important to pick companies who are dedicated to being environmentally sound. This helps you to keep your greener living ethos and still get excellent decorating work done.
Decorating your property should be fun and exciting. However, you need to take steps to ensure that you keep the process eco-friendly too. This will benefit the environment and keep your home more sellable . Follow the ideas on here for help in decorating your property in a more eco-friendly fashion.