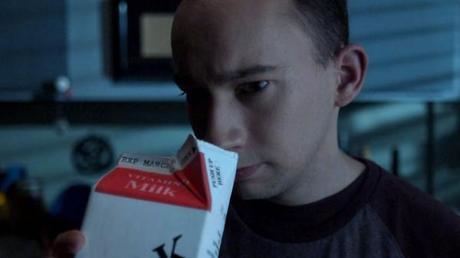 I've had the privilege of seeing some incredible new videos I want to share. Check out this new video: Expiration, as the tenth film in the series Video on the Weekend (VOTW).
A lonely man takes a huge risk by drinking a glass of milk just seconds from the expiration date.
Directed by Mark Nickelsburg
Starring Scott Michael Morales
Winner – Audience Award for Best Short Film – Orlando Film Festival
Winner – Rice Hershey Memorial Award for Originality – Cleveland International Film Festival
Winner – Best Short Film – Plymouth Comedy Film Festival
Best of LA Comedy Shorts Festival
Best of 7 Years of DC Shorts Festival
Opening Night – Palm Springs International ShortFest
Opening Night – Fort Lauderdale International Film Festival
Official Selection – South by Southwest
Like what you see here? Well there are other fantastic blogs part of the LAMB network! If you'd like to learn more about becoming a LAMB, visit [http://largeassmovieblogs.blogspot.com/]. Please feel free to sign up for email updates from us.