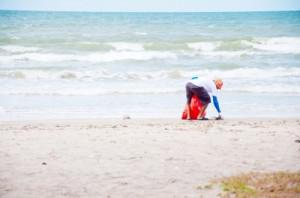 img source: FreeDigitalPhotos.net
Have a passion for traveling the world and improving the environment? With the new trend of eco-friendly volunteer vacations, you can kill two birds with one stone (proverbially, of course) by exploring new lands and making them greener while you're there.
The U.S. isn't the only place where the environment could use more attention. Regions all over the world are in dire need of environmental preservation to make the planet more sustainable and conducive to life. Naturally, when traveling you may end up in a very remote part of the world that's unfamiliar, so it's wise to always be prepared with the right international insurance plan to ensure financial security and access to health care services overseas.
To discover some interesting and exciting options for eco-friendly volunteer vacations, consider the following top three destinations.
1. The Great Primate Handshake
The Great Primate Handshake is an organization devoted to conserving the populations of monkeys and apes through volunteer work and educating the public. With this organization, volunteers travel to the continent of Africa to build sustainable primate conservation programs and sanctuaries as a means of preserving the environment and improving the quality of life of the continent's ape and monkey populations. The organization also encourages public awareness and participation by creating media projects and distributing them to schools and individuals around the world.
2. World Wide Opportunities on Organic Farms (WWOOF)
Love organic food? See where it all comes from by volunteering with the World Wide Opportunities on Organic Farms organization to promote eco-friendly eating and visit virtually any country in the world. This organization exchanges opportunities to travel and work on an organic farm for full room and board, so you can limit your expenses while exploring new lands. To join, members fork over a $20 annual membership fee, which gives them full access to a directory of farming opportunities. There's not much farming experience necessary, and the organization offers several educational programs to help increase your knowledge of agriculture to prepare you for the experience.
3. EarthWatch Institute
An international non-profit organization devoted to securing the future of the planet, EarthWatch helps bring science to life for volunteers all around the world. You can join this admirable organization at the edge of the Arctic to discover the most prominent effects of climate change. Volunteers can explore tundras, forests and other ecosystems to monitor plant growth, measure snowpack and even learn how to build an igloo. Although your days may be chilly, EarthWatch ensures that all volunteers will stay in heat-accessible dormitories for full comfort when you're not on the job. The research you conduct will be used by scientists across the globe to monitor the environmental effects of global warming.
Eco-friendly vacations are excellent alternatives to the average trip abroad because they allow you to completely immerse yourself in a new environment and culture while doing your part to build a better planet. Instead of planning a lavish overseas vacation this year, discover how you can give back to Mother Earth by choosing a rewarding and unique volunteer vacation.