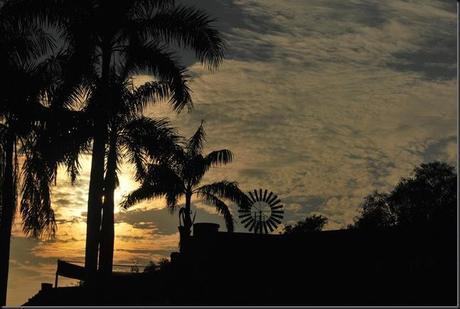 The following monthly forecast is only valid for those of you with Virgo as your rising sign, which is probably different from your Sun sign as it is dependent of the time of your birth rather than on the date of your birth. If you do know exactly or approximately when you were born, please click on the following link to find you Ascendant sign - FIND YOUR ASCENDANT SIGN
Virgo Rising - Your Month Ahead – November 2012
The Sun for you this month is passing through your 3rd house of local affairs, communication, education and brothers and sisters. As such, there will be a lot of running around for you to do in November, short trips to make, and correspondence to attend to. Saturn is now in Scorpio and any local issues you will really take to heart. Mercury is also moving retrograde now so you may be considering how to improve local education or your local community. Things tend to go wrong under Mercury retrograde, so short trips may be subject to delays, things like mobile phones and communicational devices may suddenly break or letters may go astray. Watch your health too, as Mercury is personal to you and you may be feeling a little under the weather. The 12th November may be an especially confusing and debilitating day as Mercury makes a square to Neptune. Be careful if you plan to agree to anything at work, or if you have to sign any paperwork or contracts on this particular day, as all may not be as it appears; check the small print first. A day later on the 13th, the new Moon in Scorpio (a solar eclipse) heralds a time when you will be alert to new possibilities. Any ideas or plans you conceive now I would hold off launching at least until Mercury starts to move direct again at the end of the month, or into early December.
Venus is moving through your 2nd house of personal finance and issues like matters of your personal finances should progress nicely now. Early in the month, a new exciting relationship could form especially if you are single. If not, you are likely to meet powerful new people with different ideas who will open your eyes to all sorts of creative possibilities. At work your boss may surprise you with a generous offer or even a pay rise as Jupiter makes a favourable trine to Venus on 9th November. The atmosphere at your workplace should at the very least be fun, enjoyable and productive.
Mars is moving in your 4th house of home and family during the first fortnight of November, and your relationships with relatives and women in general could be quite spicy and rather on edge. If you feel in an irritable mood with those around you at home, this may be the cause. Mars will encourage you to get on with and finish any outstanding domestic work that you need to get on with, and as such you will be buzzing around getting keenly on with any tasks on your domestic list of things to do. As Mars moves into Capricorn, squares with Uranus on the 23rd and connects with Pluto on 27th, your need for passion and fun with the one you love will increase substantially; love and romance will be hugely important to you now. Please be very, very careful if you plan to do anything risky or carry out any dangerous work, as you may be more liable to hurt yourself then at other times. Take all precautions you need to in order to stay and work safely.
At the end of the month on 28th, we have a Lunar Eclipse in Gemini in your 10th house that makes a conjunction with Jupiter. Work issues should favour you now and you may be able to expand your role or have a wider influence in your professional life. Whatever does transpires in your work arena, matters at home may well be affecting your thoughts, general mood and self-confidence. Try to keep the two issues separate if you can to show everybody that you can handle any responsibility given to you.
Other Ascendant Sign Forecasts
For A More Personal Look At The Future
As with all general forecasts, this can only be a rough guide to the movements of the planets and how they may affect you. Would you like this forecast made even more relevant for you?
Get in touch with me at [email protected] providing your birth details or please go to the following link, and I will endeavour to see what the planets have in store for you personally in the next couple of months. Please note I am unable to do personal readings for free.
Get an astrology report by clicking here...