I was born in September
So that makes me a virgo
The symbol is the virgin
A virgo is described as practical, hard working, sensible, responsible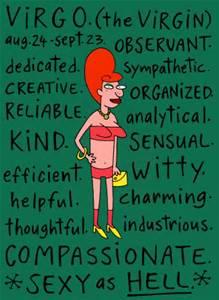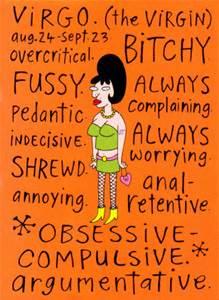 I have to say that I agree with a lot of these traits
I am a worrier
I am obsessive and compulsive
And most definitely indecisive
I was wondering about you
What starsign are you?
Are you typical of your star sign?
Answers on a postcard please............