You must have seen so many reviews about VioletBag. So this well-known online shopping site does not need any long introduction to understand and know what it is.
The look of site is really violet and I personally love this color. :)
So I got some products related my need and choice. And got the delivery in a few days.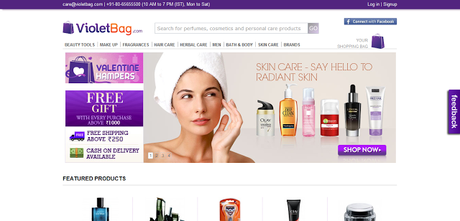 Here is the list of stuff I got from VioletBag.com
ProductUnit priceQuantityTotal price
Faces Soothing Eye Treatment Gel MaskRs. 861Rs. 86

Lakme ABSOLUTE Plump & Shine Upto 6hr 3D Gloss- Cherry ShineRs. 3561Rs. 356

Lakme ABSOLUTE White Intense Concealer Stick SPF20- Light to MediumRs. 4281Rs. 428

Himalaya Purifying Neem Scrub (100g)Rs. 1071Rs. 107

Biotique Bio Almond Oil Body Soap (50 gm)Rs. 271Rs. 27

It reached my door looking like this : a cardboard box sealed with transparent plastic. You can see the note FRAGILE.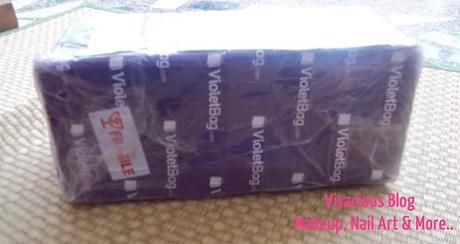 The receipt was attached on box.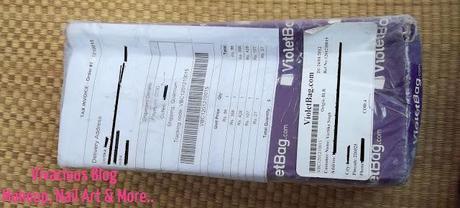 When I opened the box, it was filled with Styrofoam cubes for safety of the products inside the box.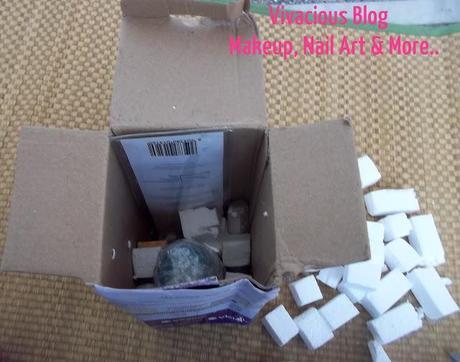 Here are my stuff wrapped securely with bubble wrap.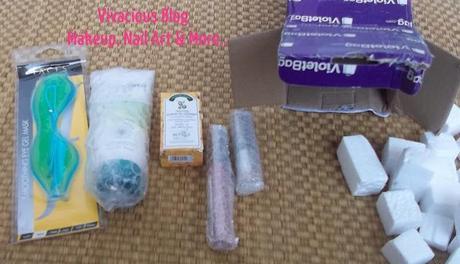 Latest in VioletBag.com
Valentine Hampers and free gift with every purchase above Rs. 1000/-.
Pros -
Nice Layout and easy in finding products.
They sell most of the beauty brands and even fragrances too.
Most of the products are on discount.
Shipping is fast.
They call for confirmation within a minute after you place an order.
They also email for confirmation and also when the order is shipped.
They do free shipping above the order of Rs. 250/-.
COD is also available. I opted for cash on delivery.
They shipped in 3-4 days. I placed the order on 21st and got it on 24th. (21st and 22nd was saturday and sunday) They ship during working days. 
Cons -
It's a young company and a bit limited in variety of brands.
Recommend -
Sure! VioletBag is a good and reliable site to shop online.
Disclaimer:- As a blogger I received a coupon for purchasing products from their site, but my opinions are honest.