Hello Lovelies!
You all know that the Valentine's Day is coming after few days and every girl wants to look her best on that day. Hope you all have someone special to spend that day with. And if you don't then spend the day with your special friends. 

☺




Here we begin 

▸


#1 Pink Checks : This is the first nail art I tried with pink and white nail paint with heart-shaped stone.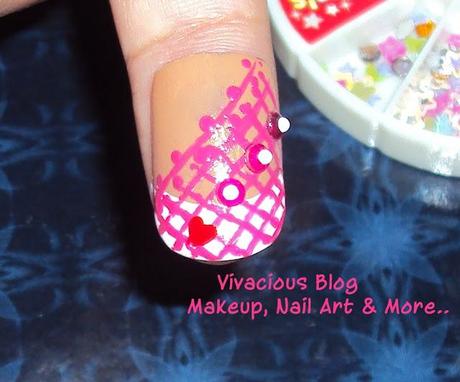 #2 Red-White Stripes : I used red and white nail paint to make stripes and hearts.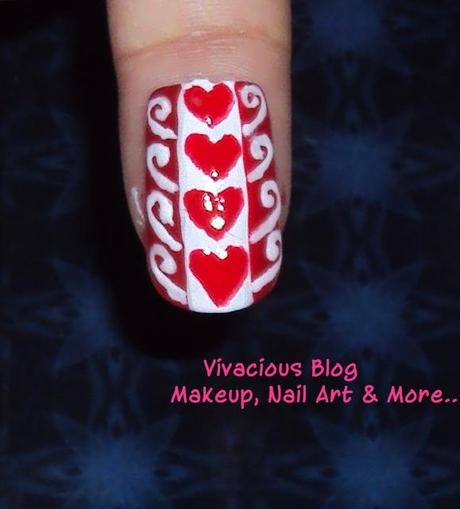 #3 Princess Heart : I used pink, white, purple and red loose powder to complete this look. I made heart with pink and red loose powder.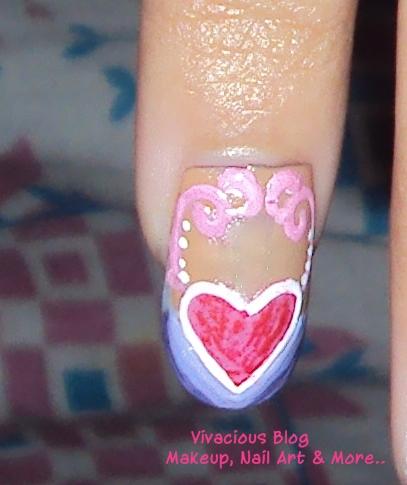 #4 I 

♥

  U : I painted my nail red and wrote a small I 

♥ 

U on left side. Just simply place your hand on his and show him this small note which means a lot to him. :)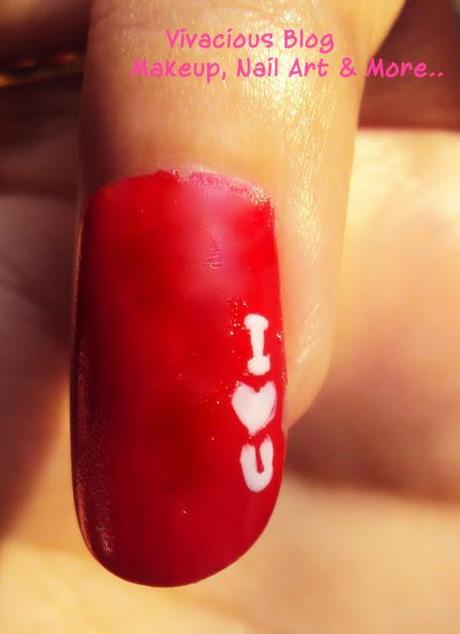 #5 Small Hearts : Painted nail in pink and made very small white dots diagonally. On nail tip apply nude nail paint and make small red hearts on margin.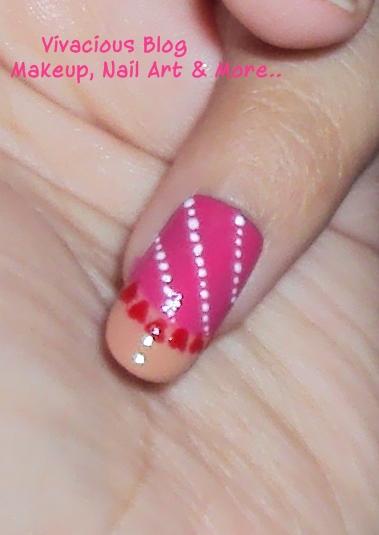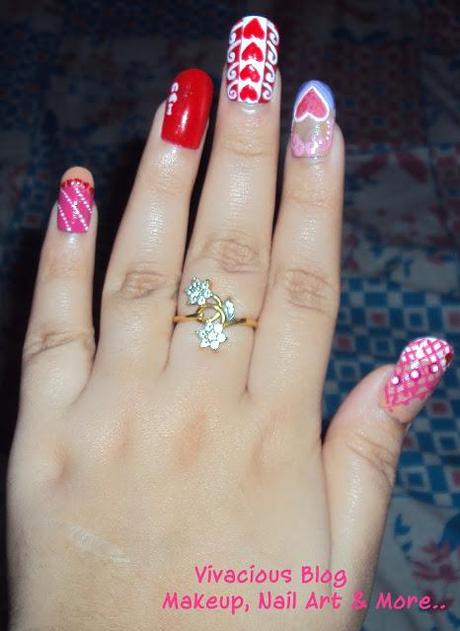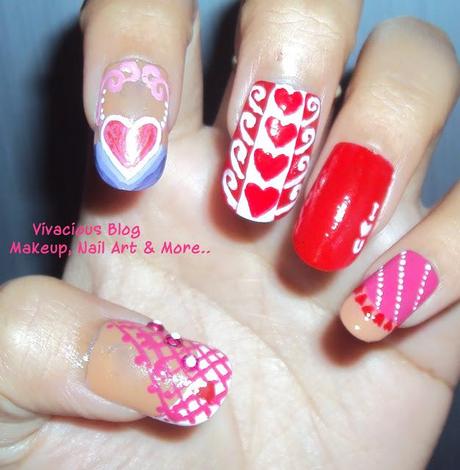 Hope you like it?
xoxo,