I'm a big fan of sixties and seventies make up and styling: I'd kill for a willowy figure to match my daily slash of black eyeliner! and the sixties sounds like so much fun to have lived in… so when wedding photographer Kat Hill got in touch with this gorgeous, glamorous vintage shoot to share on English Wedding blog I said yes! I hope you love it too! Kat shares her inspiration for the shoot below.
The idea for this bridal shoot started bubbling away in my head a few months ago when I came across the Town Hall hotel, a really unique hotel nestled away in London's East End. I fell in love with it straight away, it's such a wonderfully quirky mix of traditional charm with retro and modern twists. It sounds a bit ambitious, but it really works! The hotel is decorated throughout with works by up-and-coming artists and they've shot scenes from Atonement, Brideshead Revisited and Poirot there.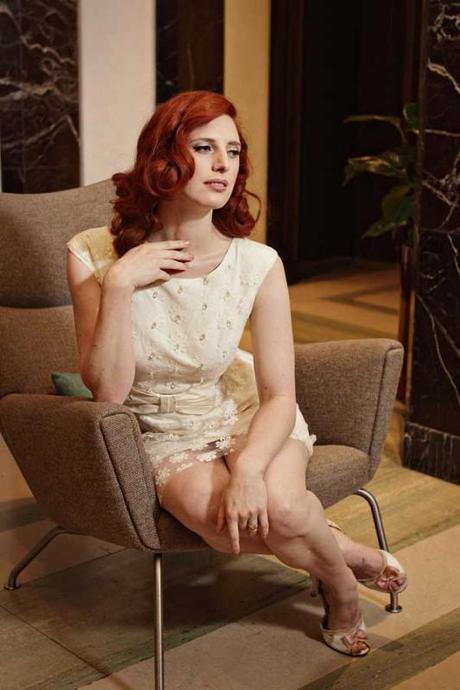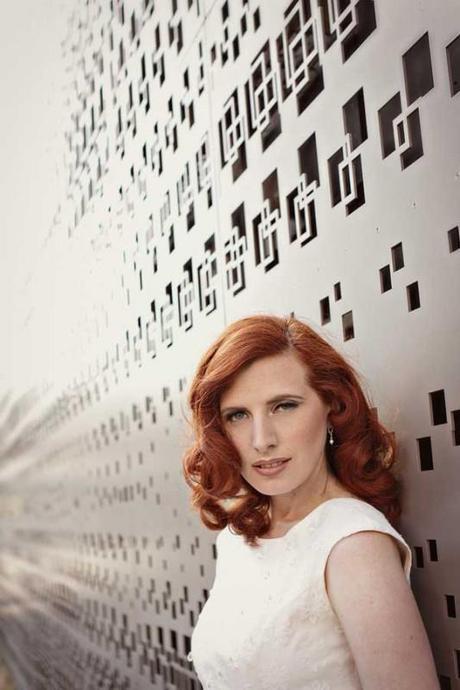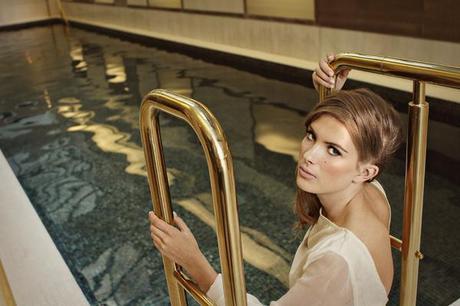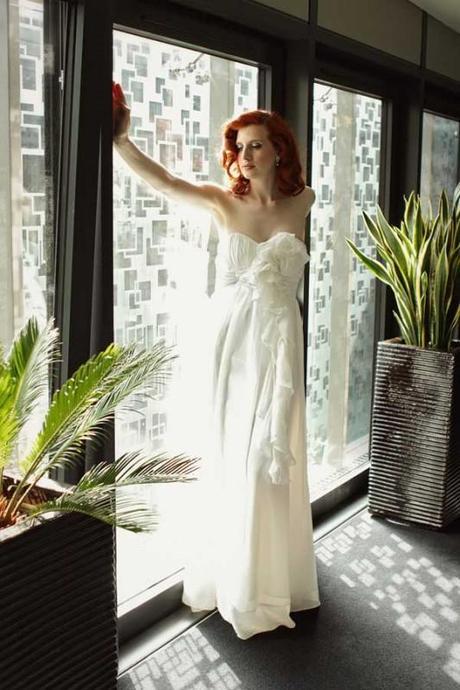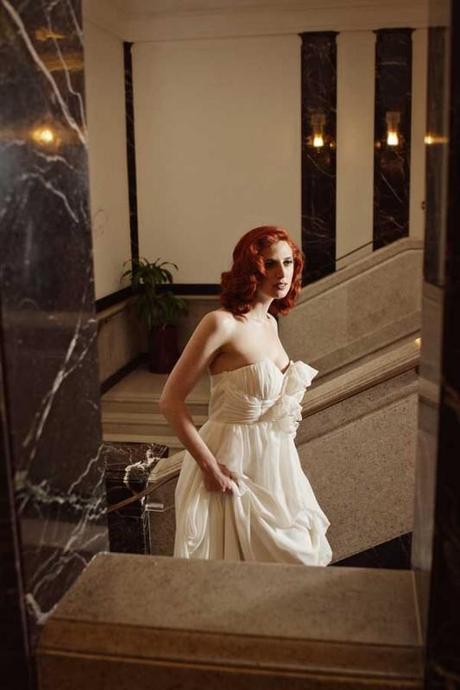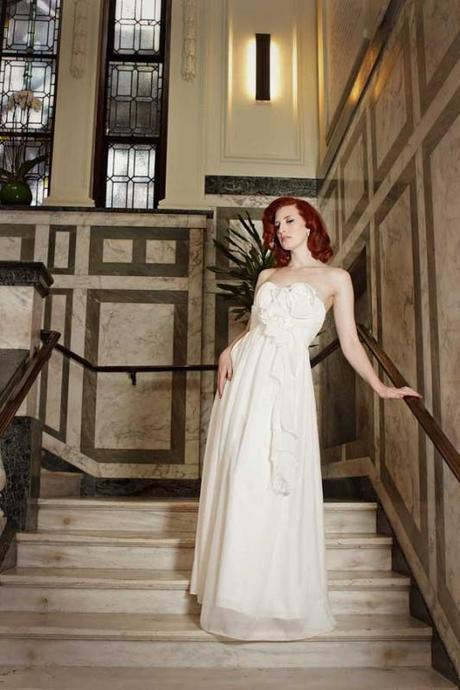 A really fantastic team came together to create this shoot and I'm really grateful to everyone involved. The venue inspired us to work with a vintage theme in mind, but one with a more sophisticated edge. We wanted the glamour of the 60s and 70s as our inspiration – don't ask me how many photos of Sophia Loren there were on our pinboard! Let's just say quite a few! The color scheme was also inspired by that period, all set off perfectly by our model Sophia's really rather fabulous red hair!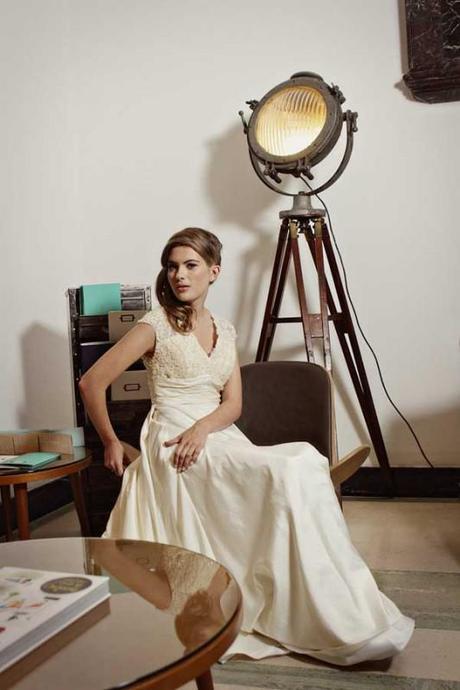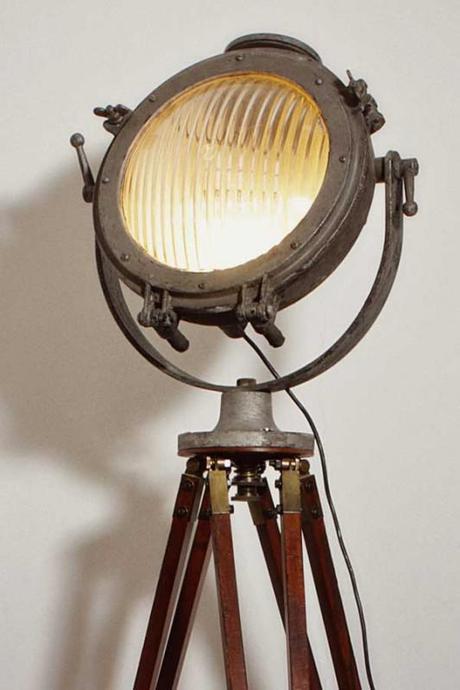 Kate Ruth Romey created some gorgeous stationery for the shoot. She was wonderful in listening to all my ideas and then turning it into something absolutely perfect for the brief. As she says, wedding invitations should be as unique as you and your wedding, as they're your guests' first glimpse of the big day and set the tone for the whole event. What she creates is completely bespoke and unique for each couple.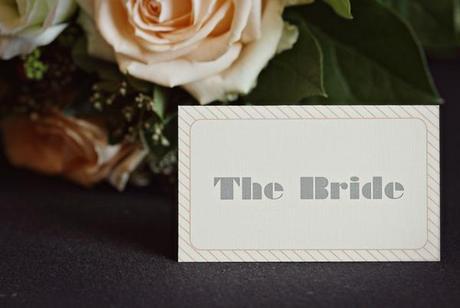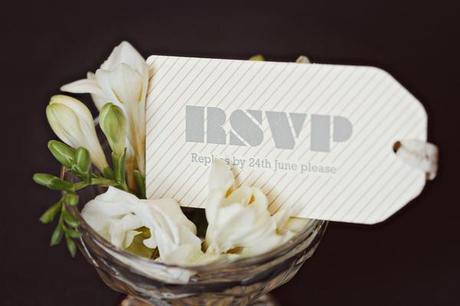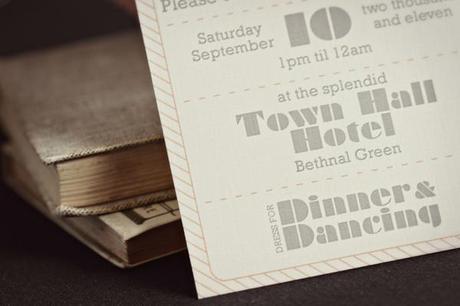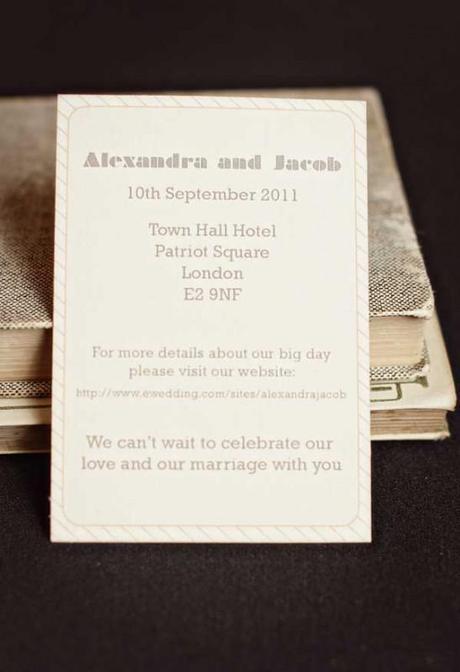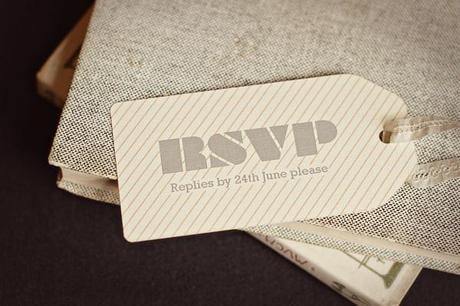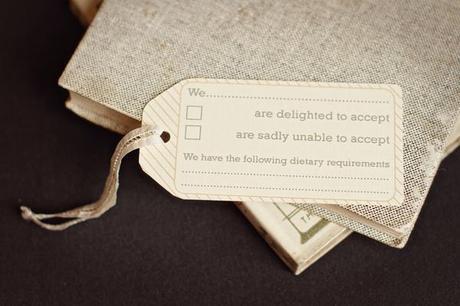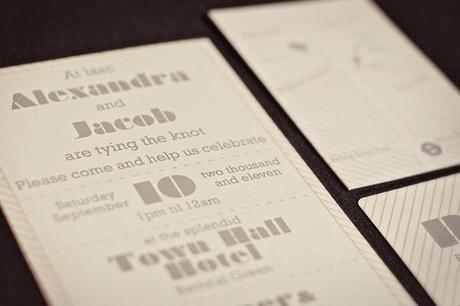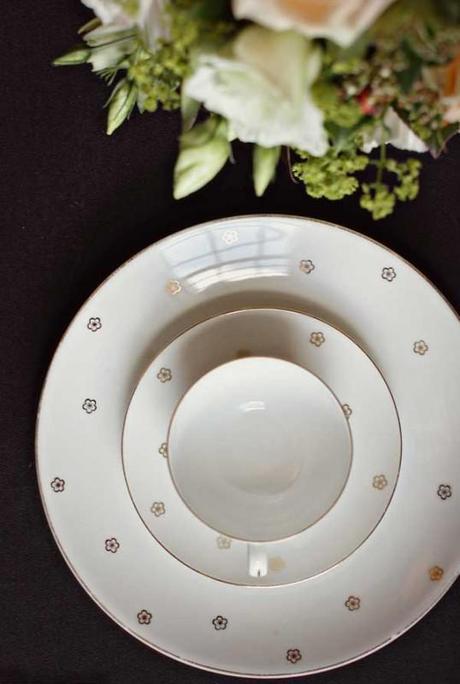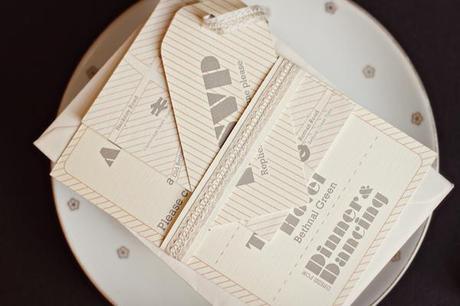 The 60s shift dress was loaned to us by the lovely ladies at Fur Coat No Knickers – we had so many comments about the dress during the shoot and it just looks beautiful on. Fur Coat No Knickers have an absolutely gorgeous array of vintage/retro dresses and I could have spent hours in their boutique on Carnaby Street! Each piece is so individual and full of personality – they'll definitely cater for a bride who wants something a bit different.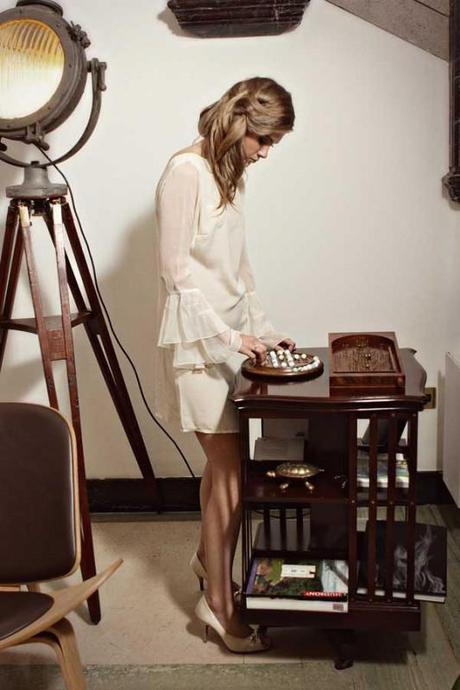 The silver drop earrings were loaned to us by Jane Branney, a jewelry designer based in Yorkshire. She works predominantly in silver, but I think what make's Jane's pieces eally wonderful is her vintage inspiration. The silver of these earrings were imprinted with vintage material, adding a different kind of texture, and the beads are also vintage, which I'm told are more delicate and luminescent than modern beads.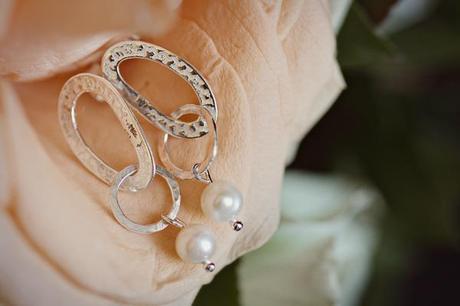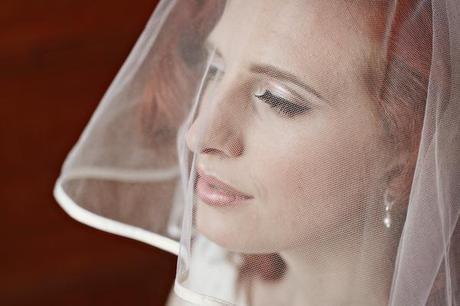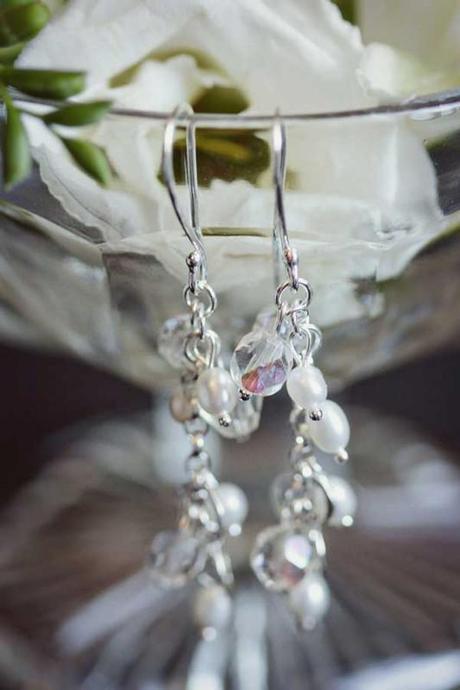 Hair and make up were by Victoria Wallen and Ciara Hatton, both of whom are extremely talented make up artists. They've both worked as make up artists in TV & film, and are now beautifying brides too! Lucky brides! They're both London-based but will happily travel.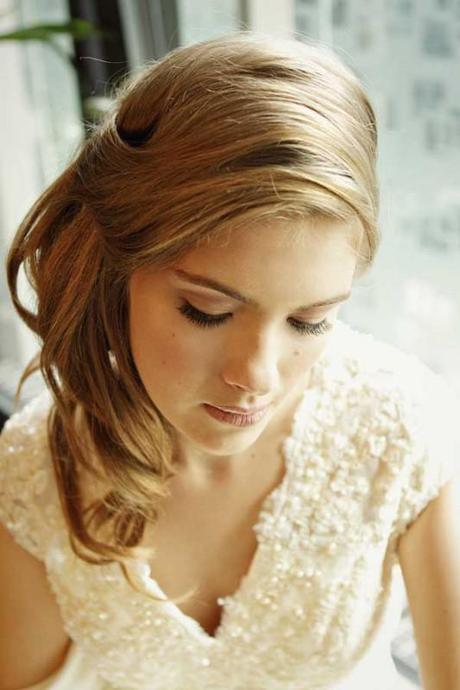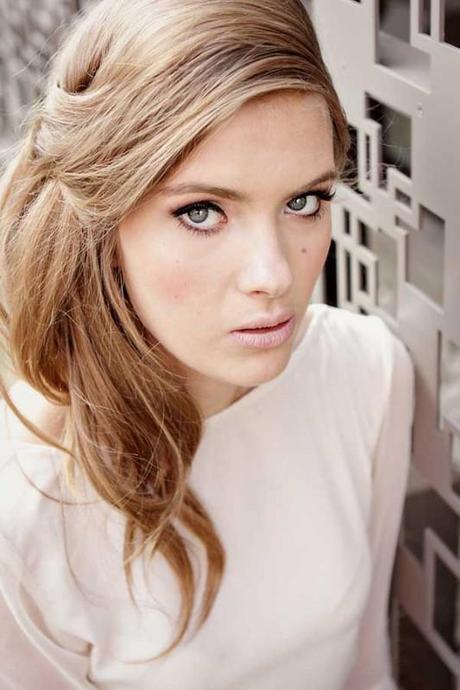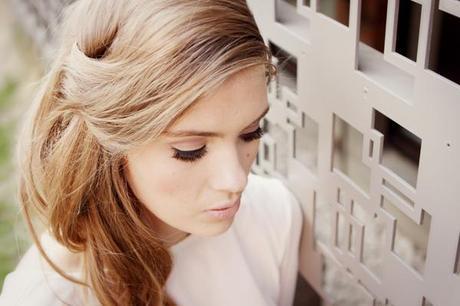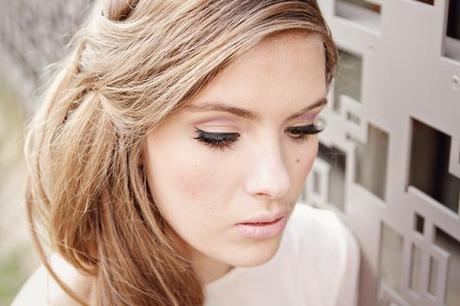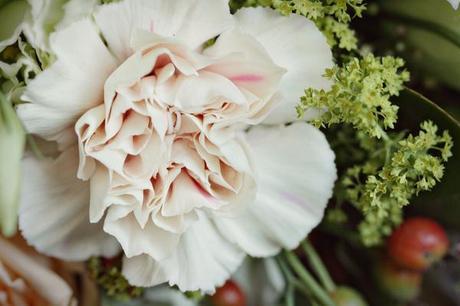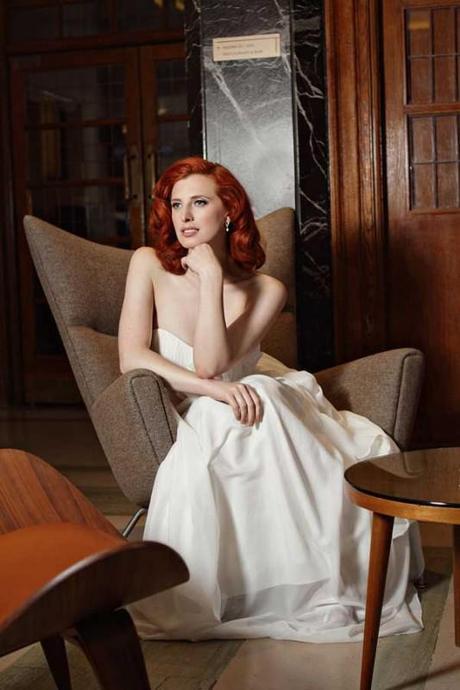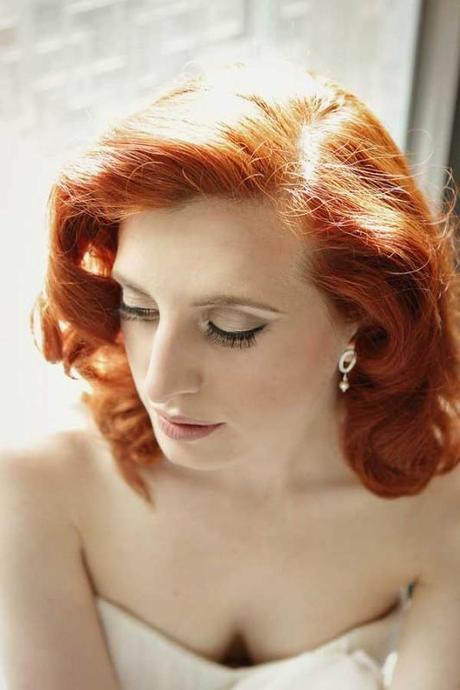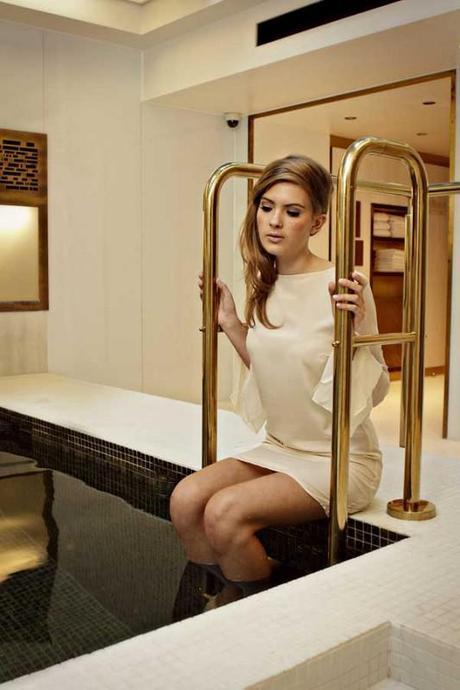 Wedding Photography by Kat Hill www.kat-hill.com
"I'm a wedding photographer who grew up in Hong Kong but is now based in London. I draw a lot of inspiration from fashion photography, mainly because it's all about making someone look the best that they can, and that's no bad thing to aim for on a bride's big day! (Though unlike fashion photography, I much prefer all my couples and guests to be smiling!). I work locally around London but also am more than happy to travel further afield."
Venue Town Hall Hotel www.townhallhotel.com
60′s Shift Dress by Fur Coat No Knickers www.furcoatnoknickers.co.uk
Stationery by Kate Ruth Romey www.kateruthromey.co.uk
Make up by Victoria Wallen www.modelmayhem.com/2016241 and Ciara Hatton www.wix.com/ciarahatton/weddings
Jewellery by Jane Branney www.wix.com/janebranney/jewellery
Bouquet by Chez Michele www.chezmichele.org.uk
Models Sophia St Villier & Lara Bishop