It's a weekend I will spend packing and preparing for the move. I wrote this post with work I did last autumn. 
Here is a little Oil composition, inspireb by last summer holidays pictures. All this was just a pretext to play with red and greens, also, trying a new and rough support :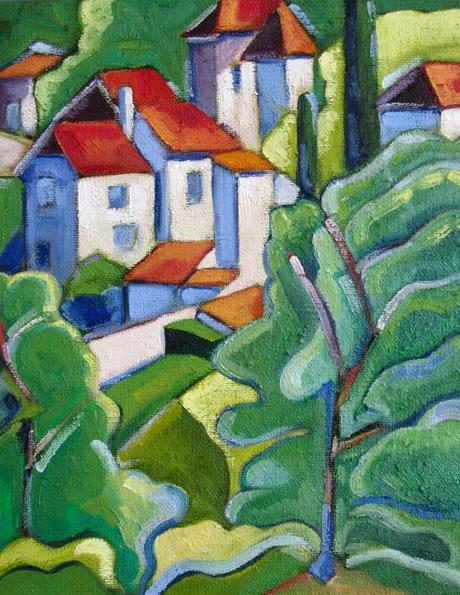 Village Study
What a change! Compared with Pastels or Watercolour, there is 'something' between the drawer and the support - the paint! and it seems it's alive... Playing with the material, trying to get diffent color intensity - Oil painting is really a different thing. 
I bought another canvas as rough as this one, we'll see what I will cover it with... Maybe another composition taken out the Lot villages pictures. (Saint Cirq Lapopie is one of them, but the whole area is picturesque - what a strong light!). We'll see...