In the last couple of weeks, I have been busy at... well... nothing. Just wandering around in the studio and sorting out things, doing a bit of drawing, doing a bit of painting... washing some watercolors that I left unfinished... I always have the urge to create, or, more precisely, to do something with my hands, but I feel I will need to find a true subject to work on very soon, facing the risk to be bored with my own work. 
I manage to ease my mood in an imaginary landscape - using warm and appeasing yellows. Enjoying pastelling and powdering paper. sometimes, playing with color is just a bit more than resting, and allows to let the mind travel. 
here it is :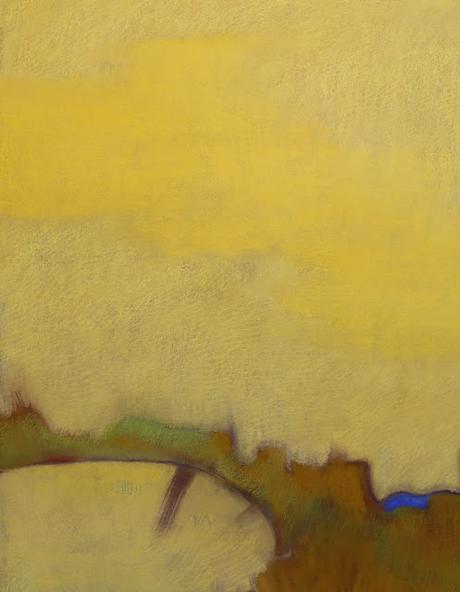 Imaginary Landscape
44 X 58cm

Today, I will spend some time cleaning the mess I did while painting this one... the floor is dusted with gold and pigments, and we'll now create a neutral and clean space to let another work come.