Villa in Gurzuf "Snigiri " – is the architectural and landscape complex, combining two independent comfortable cottages with 10 rooms amid green Mediterranean plants. All rooms are equipped according to European standards. Each room has stunning views of Bear Mountain and rock Adalary, beautiful Wheel Drive bay and mountain amphitheater.
Just 700 meters from the hotel – tender Black Sea and the famous Wheel Drive promenade, lined with white marble.
And for the adoption of water treatment offers hotel Gurzuf two pools with heated fresh water, located at each of the cottages.
Rates of the rooms: from 50 $ per night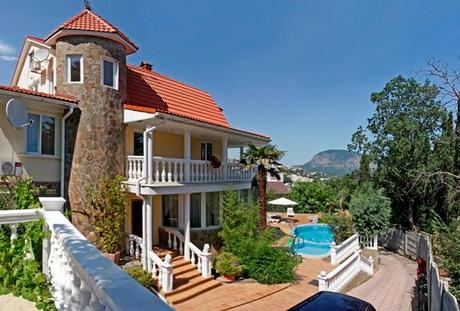 Website of the hotel http://gurzuf-snegiri.com