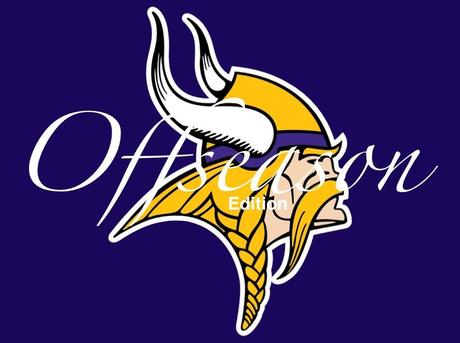 Hey lovely people, I am back again for my weekly article as promised. Yes I know it's later than a week, but believe me I'm trying.  Anyway it has been a pretty uneventful week for the Minnesota Vikings. Other then the fact that they announced a whole new change in Uniforms, which will be revealed on Draft Day, April 25th. Also veteran, defensive leader Antoine Winfield chose to sign with the Seattle Seahawks over the Vikes, which I will talk about a bit later, Because of this absence of interesting events, I have decided to use this article to talk and give my opinions on the past season. I know I haven't really done something like this, I think ever, but I thought it be fun. So yeah, let's get started! But before, as always a roster update…..well not really.
Breaking News-
Defense:
Antoine Winfield, CB, Released FA signed by Seattle Seahawks (8.12.13)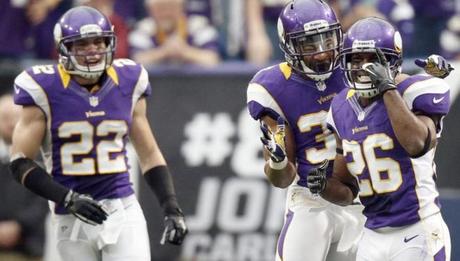 So as I was saying before, Antoine Winfield was signed by the Seahawks on Friday. This truly surprised me. As I said in my last article, I believed that Winfield's loyalty would bring him back, but apparently it did not. He will be truly missed. At 36 he has be a leader and fierce tackler for the Vikings.  Last season he recorded 100 tackles with 3 interceptions and was truly a vital part of a playoff team. Set to be paid $7.25 million, he was released for cap space. After his release, the Vikings' Front Office was confident in his return even with lingering interest from the Washington Redskins at the time. After the Redskins resigned DeAngelo Hall after his release, which we were hoping to do with Winfield, they lost interest. Then Seattle came into picture and snatched him up with the help of Percy Harvin. Apparently Harvin had encouraged Winfield to join although I do not have concrete evidence to support this. Just speculation. I personally do not really see Seattle's need for Winfield. I mean they do have one of the top Cornerback tandems in Richard Sherman and Brandon Browner. Winfield will come as a plus to an already deadly and feared defense. Nevertheless, Winfield is an excellent player who will provide the Seahawks with great leadership and quality and I only wish the best to one of the strongest tacklers in the game. Truly a legend.
Now to the main topic. As I said in the intro, I am going to spend the majority of this article talking about my takeaway on last season and my ideas going forward. First off, I would once again like to congratulate the Minnesota Vikings on a great season all around and hope we go even forward upcoming seasons. I think that statement gives away my stand on last year basically, but yes I do feel like we had a very good season. Last year the Vikings were a rebuilding team. Coming off a 3-13 season, in which two different quarterbacks started games, the Vikes have come a long way to finish off the 2012 season 10-6 with a playoff berth. We did lose to the division rival, Green Bay Packers in the Wild Card Round, but the fact that we were in the playoffs let alone was a huge improvement.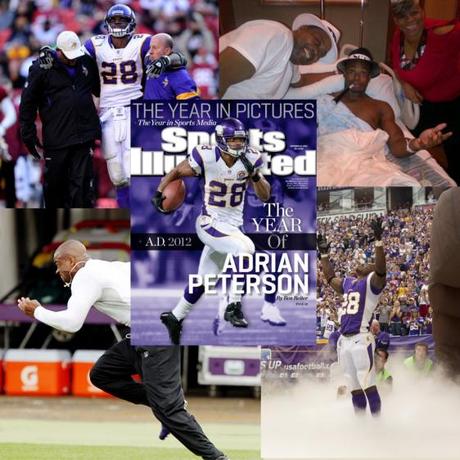 Going into the season, no one really cut us some slack. AD coming off his ACL and MCL injury, people were unsure if he could perform the same. I for one never doubted the great beast that is All Day. He is simply not human, that's the best way to put it. Peterson disproved all the doubters finishing the season as MVP, 9 yards short of the rushing record. 9 yards short. How incredible for a player coming off an injury that sidelines players for months after months. Other than concern about AD's welfare, there was a big concern at the quarterback position. People did not believe Ponder could perform. Our own Viking fans did not believe in him. That is something really hard to overcome when not even your own fans believe in you. I saw fans calling for Joe Webb throughout the season, and as much as I love and respect Joe, you all saw how he performed when we needed him most. He was not ready against the Packers and collapsed under pressure when Ponder was injured. You can say all you want about Peterson carrying the team, which is true, but without Ponder we would not have gotten nearly as far as we did. He is a second year player going into his third season. He only played a whole season last year and was not even that bad. Ponder is still learning and Cassel has been brought in to help him out and teach him some new stuff.  With new weapon Greg Jennings, and hopefully a 2nd receiver from the Draft, Ponder will only move forward. Believe in him. But I am getting away from the point. So about last season, as I said before I thought we did really well. Peterson stepped up huge, the line improved and was giving Ponder tons of protection, Rudolph, as I expected, really put on a show, and who can forget about Pro-Bowler Jerome Felton opening up those holes.On defense, we were making the tackles and stops, Greenway was a force to be reckoned, and even the secondary had shines of greatness lead by Harrison Smith. The rookies really impressed me. I mean really. Blair Walsh was huge for us kick game winners and 50 yarders. Harrison Smith as I said before was just unbelievable. From making tackles, to big hits, to running the ball back for touchdowns, he was everywhere. Josh Robinson also instantly became a starter with his blazing speed and great coverage. Jarius Wright when given the opportunity during Harvin's injury also made some big plays. And of course, who can forget the big man, Matt Kalil. What a season he had. One player I really wished we could have seen more of last season, after of course Greg Childs, poor guy tearing same thing AD did right before the season, was Audie Cole. He had two picks returned for touchdown in preseason against the Buffalo Bills, yes it was against second stringers, but considering the weakness in our line backing core I thought he should play more. As a wrap up, since I have been going on for awhile now and I am sure you guys do not want to read a huge paragraph and I should go to sleep soon, the Norsemen really came together after a weak season and with a few more additions and improvements, we are looking at a Super Bowl caliber team. So those are my opinions. Feel free to agree or disagree with them. I would love to hear from you guys on your thoughts about last season or the next season or whatever you want to share so leave some comments below and I'll be sure to check them out and reply! As always have a wonderful day/night, depending on where you are and Skol!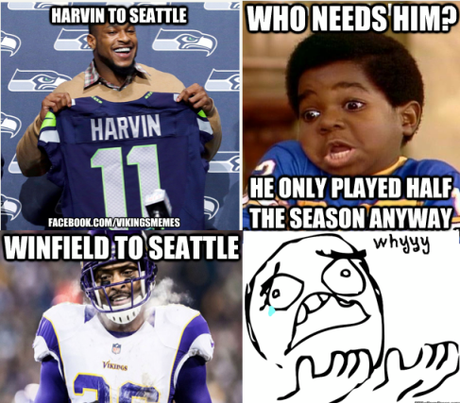 Credit to Minnesota Vikings Memes
Remember to follow me on Twitter!: @kkovesdy
Like us on Facebook!: Bear Bottom Productions
Minnesota Vikings 2012-2013 Highlights
Vikings Rookie 2012-2013 Highlights
Adrian Peterson 2012-2013 Highlights
Like, Rate, Share, and Comment!