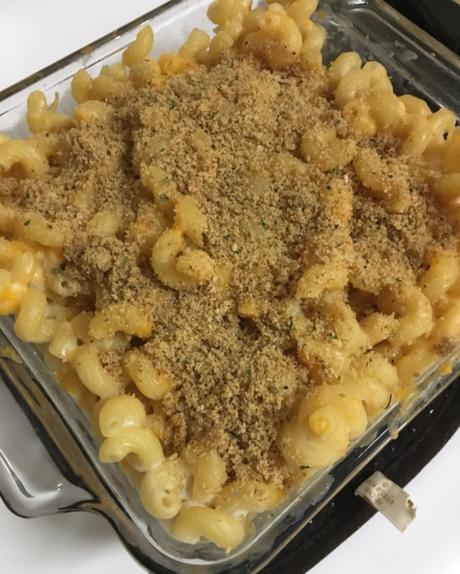 The dish was delicious! It is easy to make, fun and flavorful. No complaints about this meal as there are only things that I would add to enhance the eating experience.
The making of the meal was interesting. The recipe calls for a large sauce pan to complete one of the steps, and by all means, it is calling for a "Large" sauce pan (Requires 4 cups of milk). So it was fun starting that process in what we (Girlfriend and I cook once a week together) thought was a large pan only to find out, well it probably is not. Other than this little mishap, everything went as expected. Of course, the hardest part is waiting for the meal to be ready to eat!
Things to Add:
Things to Change:
Reviews
Girlfriend: Great meal and would be even better with the added bacon bits.
Parents: Yet to try.
Me: It was a great meal. Easy to make and full of flavor. The cheese was melted beautifully and the flavors mixed well.
If you are interested in making this Mac & Cheese CLICK HERE!
This entry was posted in Food and tagged Food, Food Porn, Homemade, Mac & Cheese. Bookmark the
permalink
.