Vengaya sambar(Tamarind based stew with loads of onions) is a classic among Tamil recipes. Vengaya sambar and spicy potato roast is a winning combo and loved by most.When compared with the taste the preparation method and recipe is ridiculously simple.Today I am blogging about this vengaya sambar-the recipe we follow no grind recipe which can be made in a jiffy.Pair this with steaming hot rice,a dollop of ghee and spicy potato fry and I for sure know you are gonna love it :)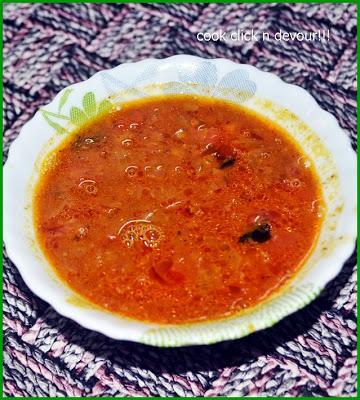 Vengaya sambar recipe
Star ingredients:Onions and toor dal
Time:30 minutes
Serves:3
Ingredients:
1/2 cup toor dal
15 pearl onions or 2 large onions sliced thin
1 small tomato
A small lemon sized tamarind ball
2 green chillies
1 dried red chilli
2 teaspoons sambar powder
1/2 teaspoon turmeric powder
1/2 teaspoon methi seeds
1/2 teaspoon mustard seeds
10-12 curry leaves
Salt
Sesame oil to temper
Method:
1.Cook toor dal till soft and mushy.Soak tamarind in 1/4 cup water for 20 minutes andextract thick juice.
2.In a kadai,heat sesame oil temper with mustard and methi seeds.Add curry leavesred chillies and saute well.Add the sliced onions and saute till golden.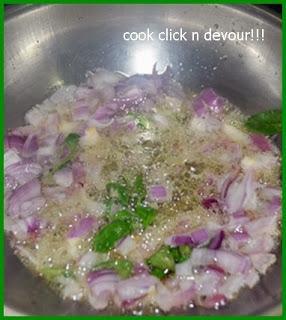 3.Add the chopped tomato,sambar powder,turmeric powder and mix well.Saute till omato gets cooked.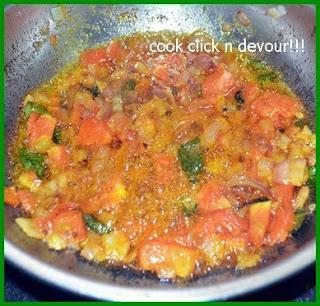 4.Add the tamarind extract and mix well.Keep in low flame for 5 minutes.Add 2 cups water,green chilli and bring to a boil.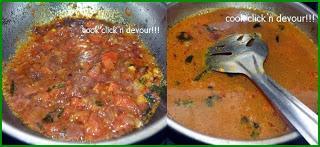 5.Add the cooked and mashed toor dal,salt and boil in high flame for 20 minutes.Add coriander powder and remove from flame.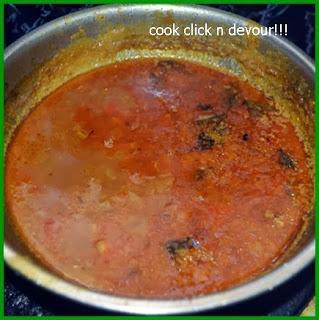 6.Serve hot with rice.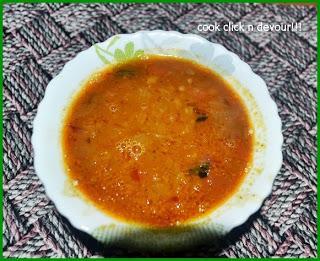 Notes:
1.Coriander leaves can be used instead of coriander powder.
2.Tomato is optional,I use as I like the color it renders.
3.Home made sambar powder is best and it is always best to use sesame oil for any traditional Tamil recipe