Today I have a very very easy to make snack/dinner/breakfast which can be prepared in a jiffy.It hardly takes any time to put together this colorful,healthy breakfast.All you need is leftover idli batter and few veggies of your choice.Kids will be surely impressed with this colorful idly and it is very healthy too.Idli already being a healthy and wholesome tiffin,when combined with veggies it is balanced meal for kids.Try this and you will love it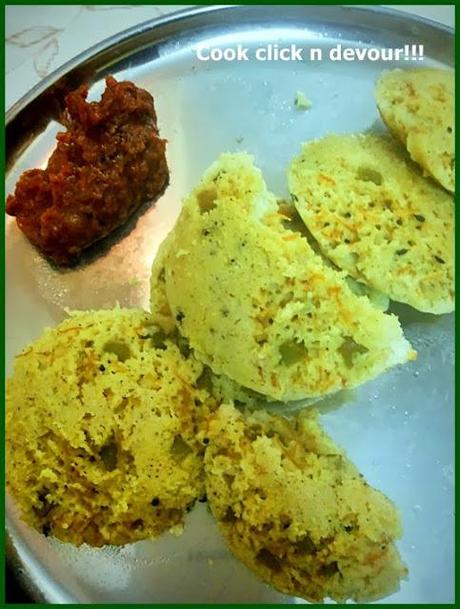 Vegetable idli recipe
Star ingredients:Carrot,capsicum and idly batter
Time:10+12 minutes
Yield:9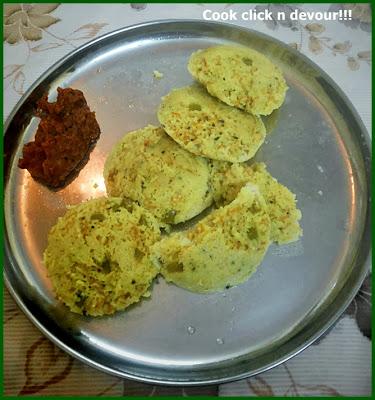 Ingredients:
1 1/2 cup idly batter
1 carrot peeled and grated
1 capsicum chopped fine
2 green chillies slit
1/2 teaspoon ginger crushed
1teaspoon cumin seeds
1/2 teaspoon garam masala
Salt
Oil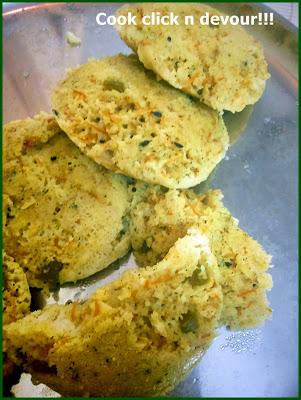 Method:
1.Prepare a quick stir fry with grated veggies.Heat a kadai and temper with cumin,green chillies.Add crushed ginger followed by capsicum and carrot.Add salt and garam masala and saute quickly.Allow to cool for sometime.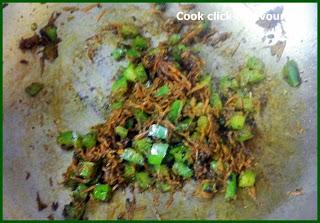 2.Mix the prepared veggies with idli batter and mix well.
3.Now grease the idly plate and steam like regular idli for 12-15 minutes.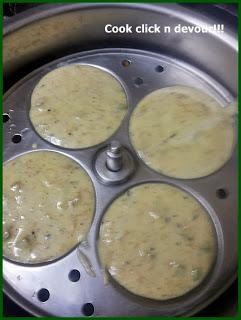 4.Serve hot with chutney/sambar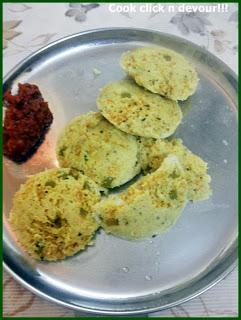 Notes:
1.You can add any vegetables of your choice and any masala powder.
2.You can even use left over subzi and grated cheese.
3.If you want you can even stuff the vegetables and make stuffed idli.