When dear old Dad neared 60 years of age, he decided the best present he could possibly have… was a family trip to Vegas. That's right, the parents, the kids, and our significant others in fabulous Las Vegas, Nevada for 4 days of debauchery and gluttony. How could we say no?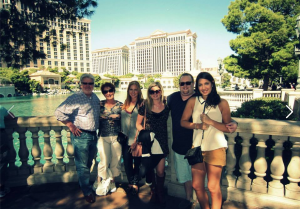 Friday night, we boarded Delta at JFK and were lucky enough to be sat next to….wait for it…  50 Cent and Audrina Patridge. I told Audrina her dog was cute, and she said thanks. We're bff now, I'm sure. I tried to creep up behind 50 and sing "lil mama show me how you do it, go 'head put your back into it,' but Phil put a quick stop that idea. Can we say "missed opportunity?"
FRIDAY NIGHT
We arrived late Friday night into the Cosmopolitan reception area, which resembled one of New York's swankiest clubs. Floor to ceiling columns draped in LCD screens portrayed high-fashion images while the bass vibrated through our feet. Women and men of all ages were dressed to the nines- fluttering- and some stumbling- through the hotel. After checking in, we had drinks in the lobby bar- Vesper- and took a tour of the hotel.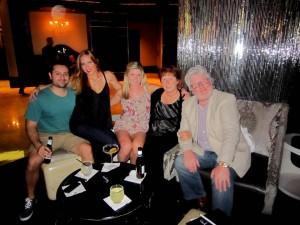 Not having been to Las Vegas since I was 12, I was a little shell-shocked by the scene. It's an amazing place to people watch- especially late on a Friday night! We sauntered around the Chandelier Lounge and had a late night snack in a secret pizza joint.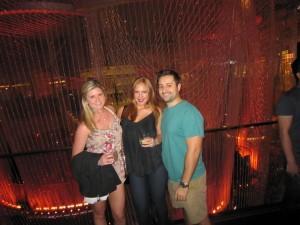 SATURDAY
We started our first official day in Vegas with mimosas and all-you-can-eat buffet at the Wicked Spoon. I have never seen so much food in my life. After a little gambling, shopping, and lunch by the pool, we got ready for our VIP backstage tour at The Beatles Love- Cirque du Soliel.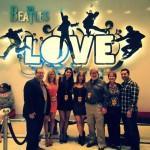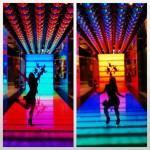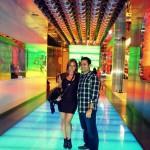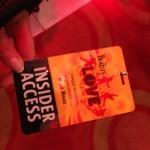 Cirque Du Soliel has always been fascinating to me, and this show was no different. The show was amazing- like being in a dream!  I cannot recommend it enough. While the old folks headed home for the evening, Vicky and Nadina headed to Marquee Night Club where they were drenched in dollar bills and confetti. They actually made it rain! As much as I wanted to go, I knew I had to save myself for the next day…
SUNDAY
… time for Dash Berlin at the Marquee Dayclub! Vicky and I had dedicated Sunday as our "party day" long before arriving in fabulous Las Vegas. We booked 2 cozy daybeds by the pool, which was essential: just rack up a $400 bill (includes tax and tip) and it's yours all day. While it sounds like a lot, it's worth it for the price of alcohol and food.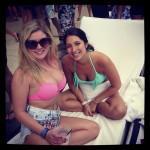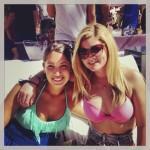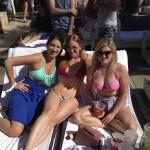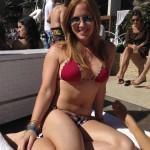 One of the best days of my life for sure. Oh, and how can we forget the celeb spotting? Curtis stone, Ed westick…xoxo, gossip girl.
SUNDAY NIGHT
To wish Dad a happy birthday, we organized dinner at Scarpetta. Fortunately, yours truly has quite the hook-up as my boss is good friends with Chopped Judge and celebrity chef, Scott Conant. We scored an amazing view of the Bellagio fountains by sitting at the private chefs table. A 5 course meal with wine-pairing was the perfect ending to an amazing day, and put a huge smile on my father's face. DISCLAIMER: I wish I took photos of the food to share, but I really wanted to enjoy the experience first hand! Lo siento, but here's a cute shot of my brother Oliver, sister-in-law Nadina, and boyfriend Phil: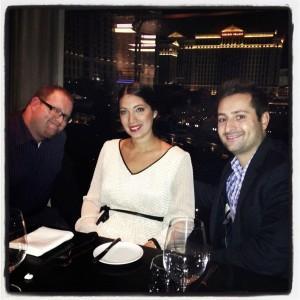 MONDAY
Taking a break from the hustle and bustle of the strip, we decided to spend the day on a Pink Jeep Tour. What's that you ask? It's when a fabulous pink jeep picks you up from your hotel and shows you around the Valley of Fire! Who knew that was there? (Not me…) We had an amazing tour guide named Bob, who educated us on the oxidation of the rocks- turning them vibrant shades of red, purple, yellow, and pink. We spent hours driving and walking around in nature and stopping for a quick lunch before heading back to the Cosmopolitan Hotel.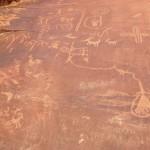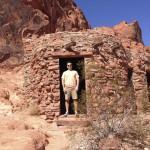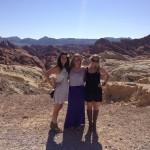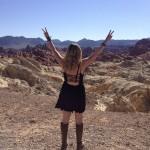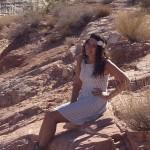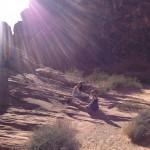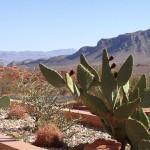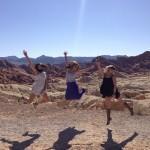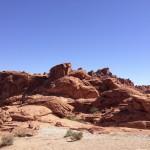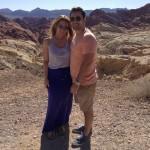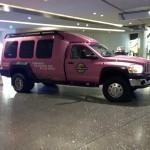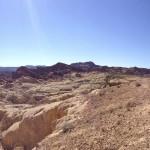 And then it was over! Can't wait to go back… Vegas, I miss you already!
Click to view slideshow.