It's a beautiful morning! Only a few weeks after sending off my DNA samples, I received an email that my Vinome Wine Explorer from Helix results are ready and waiting.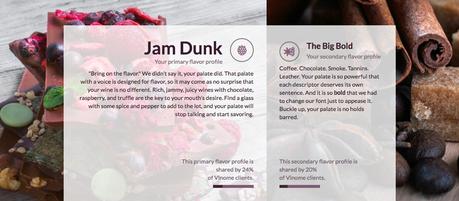 Vinome Wine Explorer from Helix has eight flavor profiles, and each customer receives both a primary and secondary flavor profile. According to my DNA, my primary flavor profile is Jam Dunk, which means I'm inclined to like rich, juicy flavors with notes of chocolate, truffles, and jam. I find myself constantly reaching for earthy Cabernets, so this was right on the money. My secondary flavor profile, The Big Bold, had some similarities with my primary profile, along with notable differences such as smoke and leather. After perusing their online shop, I ordered three recommendations based on my results. I couldn't wait to put them to the test!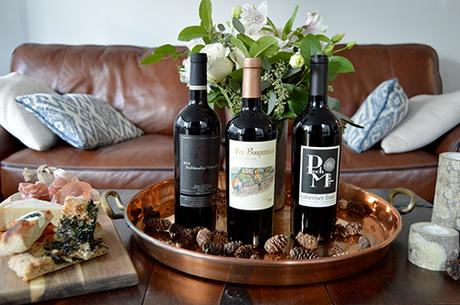 First, I tried a rich 2012 Zinfandel from Stuhlmuller Vineyards Estates in Sonoma Valley, which boasted notes of blackberry, plum, clove and vanilla. Next up was the 2014 Pech Merle Cabernet Franc from Alexander Valley: another jammy red with an oaky finish. Finally, Les Bouquinistes: a 2014 Red Blend from Napa Valley full of bright cherry, plum, and tamarind flavors.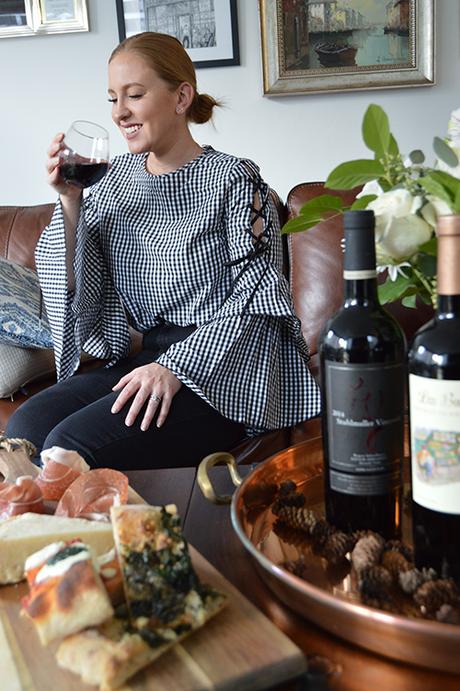 Across the board, these varieties were much fruitier and lighter than my go-to Cabernet Sauvignon. I also really enjoyed how the flavor profiles were seasonal as it was apparent how well they would pair with autumn produce like butternut squash, pumpkin, pomegranate, and cranberries. I paired my vino with some goodies from Eataly; Imported Prosciutto de Parma, aged Parmigiano-Reggiano, and freshly baked Focaccia go fabulously with bold red wines. The jamminess of these red wines cut through the fatty salumi e formaggi, which creates a decadent balance. In truth, it was a better pairing that my usual pick and felt more appropriate for fall.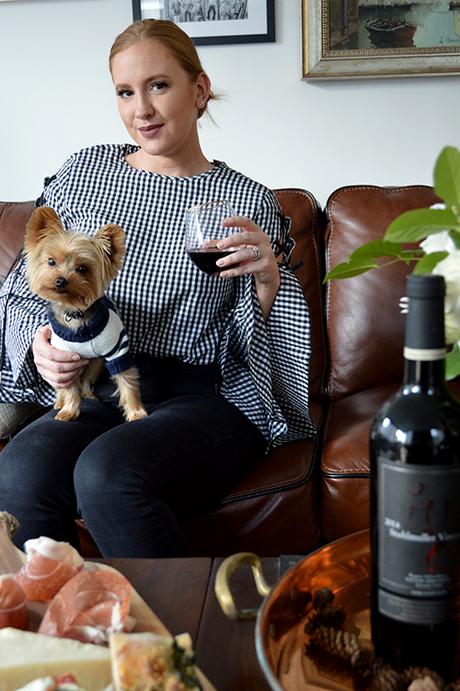 Final thoughts? My first reaction to Vinome Wine Explorer from Helix is that it would make an awesome gift for the wine novice in your life, as it's a fun experience for those who want to learn a little more about wine tasting without spending money on wines they may not like. I love that the end result is a shopping experience curated specifically for you. The online store offers fairly priced bottles from boutique American vineyards that I probably would not otherwise be exposed to.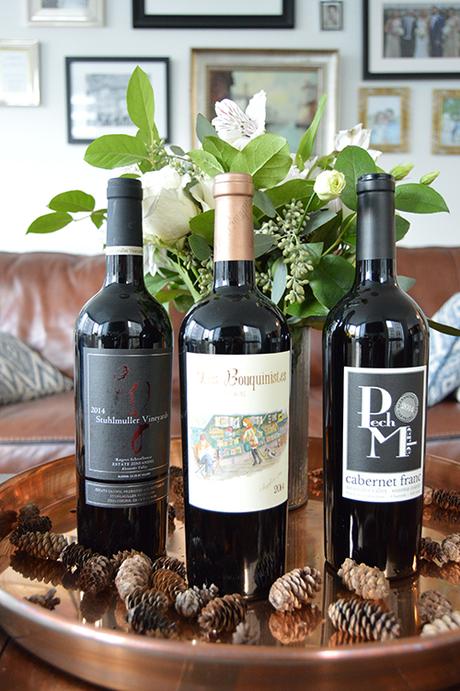 Whether my results were indicated through the DNA test or the flavor affinity quiz, I was ecstatic to receive accurate recommendations based on my results. As much as I love wine, I often find myself intimidated by the amount of varieties that exists. Because of this, I usually end up choosing a safe bet (Cabernet Sauvignon) instead of experimenting with something new (Zinfandel). Maybe next time I order, I'll feel more confident declaring, "I'd like a jammy, bold red with hints of chocolate and leather please!"
Ready to try it for yourself? Vinome Wine Explorer from Helix is offering free shipping all through December 31st, along with an $80 off promo running Thanksgiving through Cyber Monday. For this Black Friday deal, Vinome Wine Explorer from Helix is only $29.99 and new users also receive a special rate for their first wine shipment.
Full disclosure: This post was brought to you in partnership with Vinome Wine Explorer from Helix. This means I received compensation to write this post, however all opinions expressed are 100% my own.