You know the Holidays are about to creep up when Babbleboxx sends out their Holiday party invitation! This year, we got to peruse the latest and greatest of Holiday gifts from DNA tests to collagen serums. Behold: a preview of your holiday gift guide: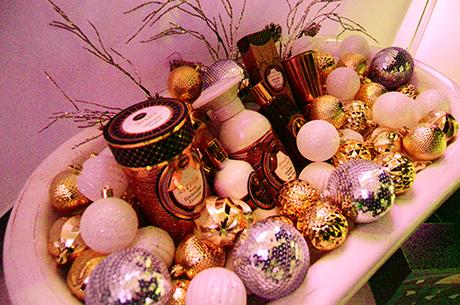 I was so excited to see 23andMe when I walked through the doors! I have been thinking about getting my ancestry tested for quite some time as I've had several friends receive surprising information about their background using this DNA test. As the daughter of an orphan, half of my ancestry is a big question mark, and it would be so interesting to finally know our history.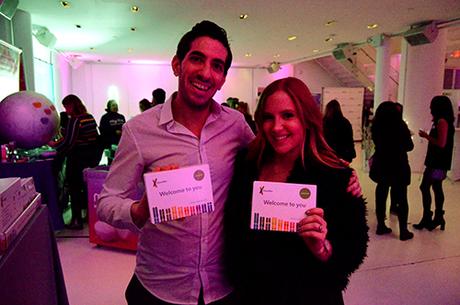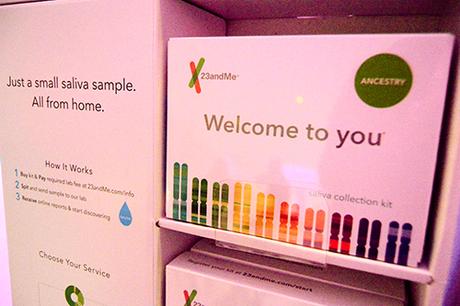 As my boy Nisim and I sipped Cinzano Prosecco and admired the festive Winter White décor from Christmas Central, we moved onto the next table. Sold exclusively at Sephora, Algenist produces algae-based anti-aging skin care and makeup. The beauty rep (who happened to be an alumni from my college sorority!) dabbed some collagen serum and liquid highlight on my cheekbones as she described the first-to-market vegan collagen formulation. She was also kind enough to provide the promo code LOVECOLLAGEN, which you can use at Sephora.comfor a free sample of GENIUS Liquid Collagen on orders $75 and up through12/31/17.
Next up, we sashayed over to Perfumania to get a whiff of this year's most coveted fragrances. From Lancome's La Vie Est Belle to Rihanna's Riri Kiss, Pefumania has a scent for everyone. We also sampled colognes for the man in your life.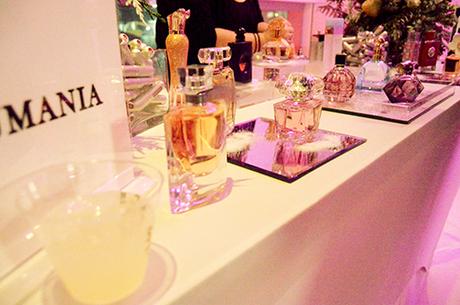 With another glass of Cinzano Prosecco in hand, I decided to check out Grande Cosmetics, which I was totally unfamiliar with. They make lash and brow enhancing serums that actually grow your own lashes and brows fuller and thicker in as little as 4-6 weeks. Each rep had amazingly long lashes, which they claimed were results of their product. It was pretty cool to see the formula actually worked and I can't wait to test it myself!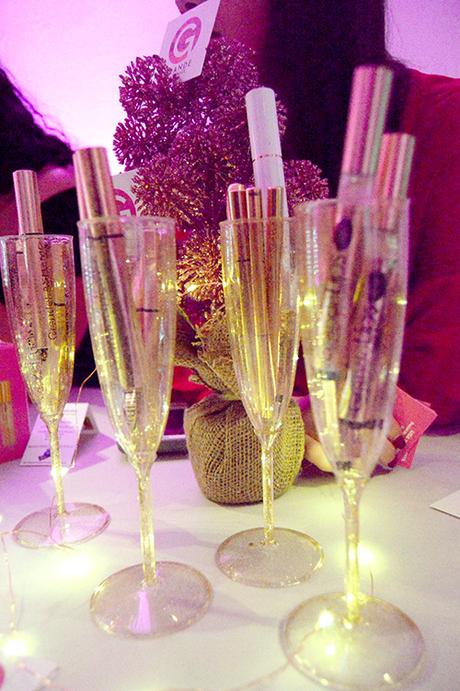 As the night came to a close, we decided to unwind with a nice cuppa tea, courtesy of TeaForte. Their 2017 Holiday Tea Blends feature seasonal flavors and the cutest packaging. The winter chai was right up my alley!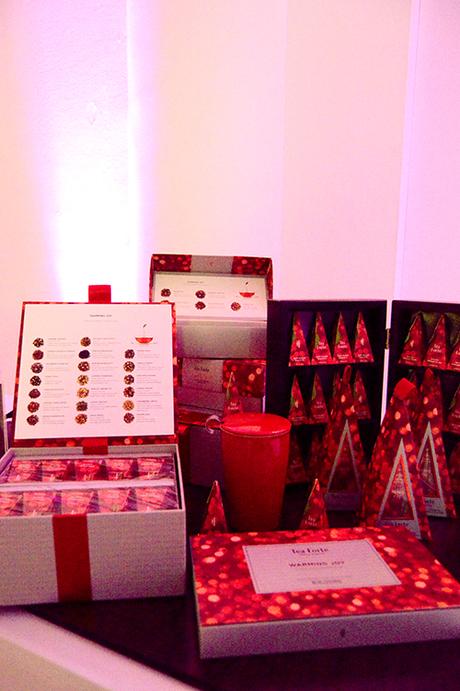 Overall, a fabulous evening well-spent!