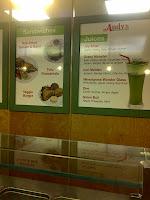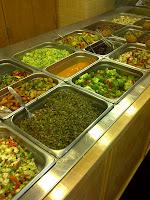 There are so many times I wake up and wish I lived in L.A.  
The mild year-round weather, perfect for jogging, window shopping, and entertaining...the star gazing (take that to mean whatever you think it means)...but also the accessibility and abundance of vegan food!  
Westchester, NY and Greenwich, Connecticut have much to offer but it is taking a while to build a presence of this kind of fare.  Thankfully, it is building.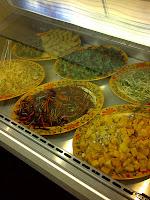 Just last week a new, mostly take-out establishment opened within a few miles of my home.  It is called Andy's Pure Food, which I was asked to review for our local paper, the Bedford-Katonah Patch.  Juice cleanses, smoothies, lentil and quinoa burgers, and a wide variety of vegan and mostly raw salads and sides.
Click here to see why I am excited! 
http://bedford.patch.com/blog_posts/new-vegan-restaurant-andys-pure-food-in-mt-kisco