The new plant-based restaurant guide vanilla bean is aimed at conscious consumers who seek climate-friendly and healthy dining options. The app allows users to filter for restaurants that use organic, local, and fair-trade ingredients. In addition, it provides information on which restaurants offer gluten-free and lactose-free options.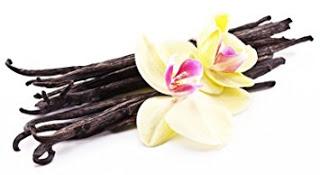 Listing over 23,000 vegan-friendly restaurants—16,000 in the U.S. alone—it is the biggest database of its kind in the States, UK, Ireland, Germany, Austria, Switzerland, and France. The team behind vanilla bean wants to show people that eating plant-based on the go is not only possible but easy and delicious. Be it in meat-loving Texas or the great cheese state of Wisconsin, vanilla bean has partnered with regional vegan dining guides in Washington D.C., San Diego, Philadelphia, Memphis, and New Orleans for local expert knowledge. Plus, users can expect to benefit not only from community reviews, but also top restaurant recommendations by nonprofits like Veganuary, Paul McCartney's Meat Free Monday, Compassion Over Killing, and others.


The app is available on all platforms, and can be

best summed up in this short launch video:

https://youtu.be/0QNUj_AcEnw

.

About Fabian Kreipl, the Co-Founder

Fabian worked for many years in the biggest app agency in Germany developing apps for clients like Red Bull, Google, BMW or others. It was fun and he liked the job but at the same time, he had the impression that as developers and app designers, they don't use their skills for causes that actually matter. As a

vegan for 5 or 6 years, and a vegetarian for most of his life, he never accepted that we treat some animals as pets and other animals as things. He hopes that with vanilla bean he can help to make a difference and to make vegan offerings more visible, and he believes that people change their mind, or become open to a new way of thinking, when they start to consume differently.