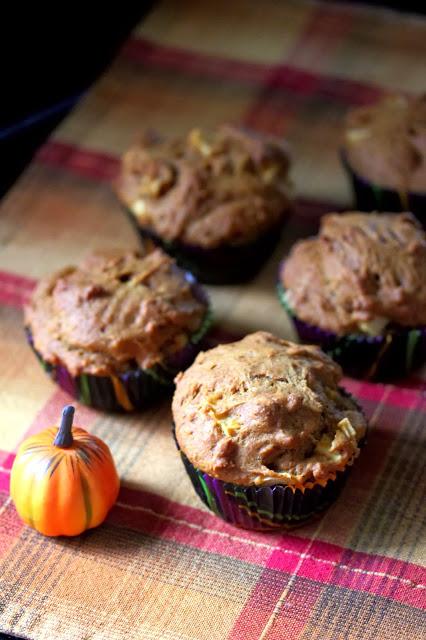 we love baking with pumpkin it seriously makes everything instantly taste awesome and fall-ish.
these muffins are the perfect fall snack.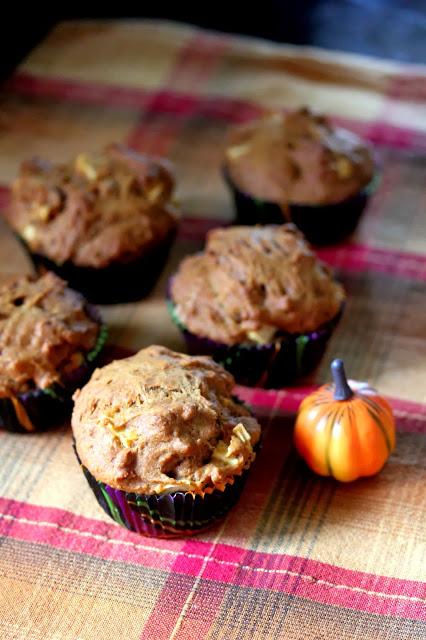 caitlin was ever so kind enough to make these for me whilst i was studying for midterms. they were the perfect pick-me-up and pretty nutritious, i might add! (i totally just wrote ass there, lol)
the apple softened nicely and complimented the pumpkin wonderfully.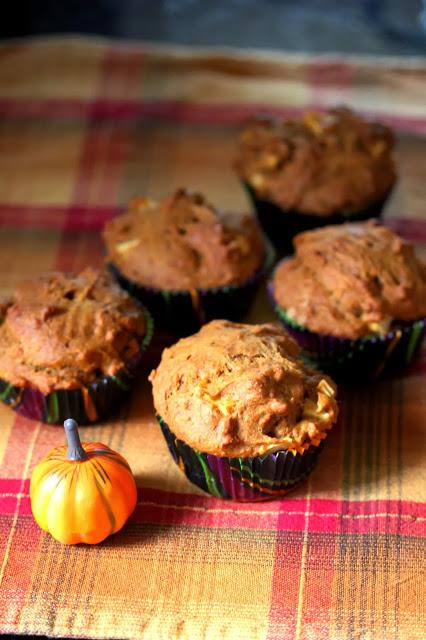 Pumpkin Apple Muffins 
adapted from Veggie on a Penny
Ingredients 
3/4 C. white flour
1 C. white whole wheat flour
1 tsp. baking soda
1/2 tsp. baking powder
3/4 C. brown sugar
1/2 tsp. salt
1/2 tsp. nutmeg
1/2 tsp. cinnamon
1/4 tsp. allspice
dash of ginger
1 C. pureed pumpkin
1/4 C. oil
1/4 C. applesauce
1/3 C. soymilk or almond milk
1 medium-sized apple, chopped small
Directions
In a medium-sized mixing bowl, stir together all of the dry ingredients listed above ending with ginger.
In a separate bowl, mix together the pumpkin, oil, applesauce, and soymilk.
Mix the wet and dry ingredients together.
Add in the chopped apple and chocolate chips. Mix together.
In a greased muffin tin, divide the batter into 12 muffins.
Bake at 350 degrees for 30-35 minutes or until a toothpick inserted into the middle comes out clean.