I mean, they call me The Trendy Vegan for a reason...because I'm here to tell you what's trending: Vegan Ice Cream!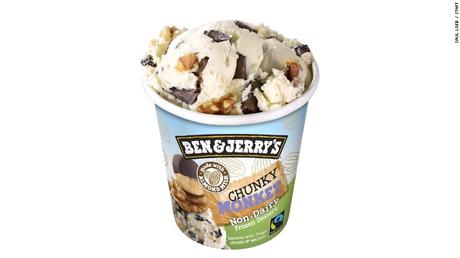 It's everywhere really.  On food trucks, in Ben & Jerry's (which we've discussed before,) on the freezer shelves at Whole Foods, in private markets.  And kids - it's some tasty stuff.  I'm not gonna lie - I had two pints of Ben & Jerry's in the freezer and I threw out the extra - not because it wasn't awesome, but because I wanted to be sure I could maintain my composure (and my almost summer waistline!)

If you click here you'll see a massive list of opportunities for you to jazz up those dessert taste buds of yours and get your sweet teeth smiling!  
If you want to be daring, and do some experimenting at home, check out this recipe for Golden Milk Vegan Ice Cream from the Tasting Table Vegan Kitchen. 
INGREDIENTS
3 cups coconut milk½ cup cream of coconutOne 1-inch piece ginger, thinly sliced¼ cup honey, plus more for garnish2 teaspoons ground turmeric½ teaspoon ground cinnamon½ teaspoon kosher salt¼ teaspoon ground cardamom¼ teaspoon freshly ground black pepper1 vanilla bean, seeds scrapedChopped candied ginger, for garnish
DIRECTIONS
1. In a medium saucepan, whisk together all the ingredients, minus the candied ginger, and bring to a simmer over medium heat. Let cool completely, then refrigerate overnight. Make sure you freeze the bowl of an ice cream maker during this time.2. The next day, strain the base into the bowl of the ice cream maker and churn according to the manufacturer's directions. Scrape into a shallow dish and freeze for at least 4 hours. Scoop the ice cream into bowls and drizzle with honey. Garnish with chopped candied ginger, then serve.