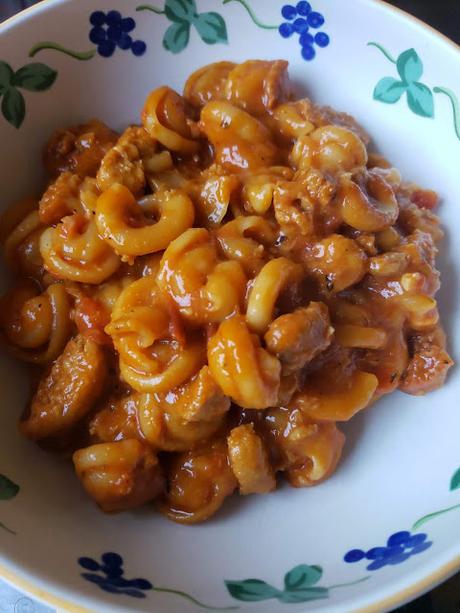 We've been following Mississippi Vegan on Instagram for some time now. His stories are always hilarious and his food always looks so good. When we saw him make this vegan hamburger helper, we immediately went to the grocery store to get the ingredients. We lucked out and found some Beyond Meat sausages at a discount food outlet - yay for finding cheaper specialty items. 
You may be wondering, did you really rush out to make this after seeing his story? This recipe is from 2019, and the answer is yes. This post has been in our drafts all this time.
Anyway...
This dish is creamy, spicy, saucy, gooey, cheesy, meaty, and super satisfying. You will not be disappointed if you make this dish. In fact, you'll probably want to make it all the time. This makes quite a lot of food so you will have leftover, plus, it's really filling. Maybe the best part about this dish? It's a on-pot wonder!! 
You can find the recipe over on Mississippi Vegan's website.