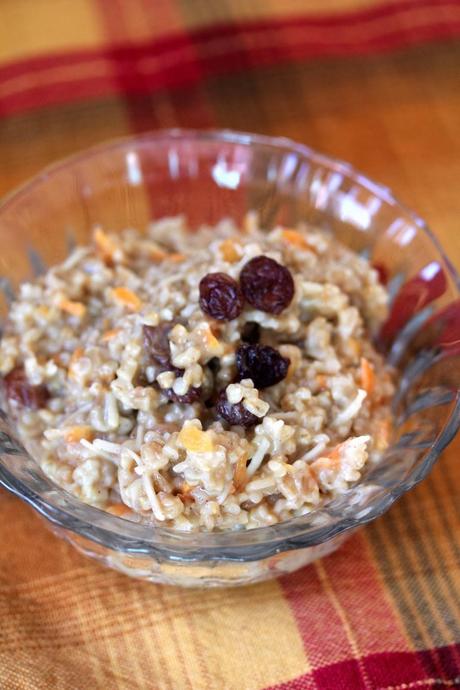 I don't know what kind of winter you, dear reader, are having in your neck of the woods but it's TOO TOO TOO COLD here. Exposed skin will freeze in a matter of minutes... dangerously cold! So what does that mean for this food blog? Lots and lots of warming, comforting, hearty meals like this oatmeal! I can say, hands down, this is one of the best oatmeals I have ever made. It was all the things you want on a cold morning before you hit the road for an unpredictable and sometime treacherous commute (I have a new job so this waking-up-at-6am-and-commuting-thing is kind of new to me). If you do what I do, then you'll love this oatmeal because you can make it Sunday night and eat it all week long... Aahhh, the simple things.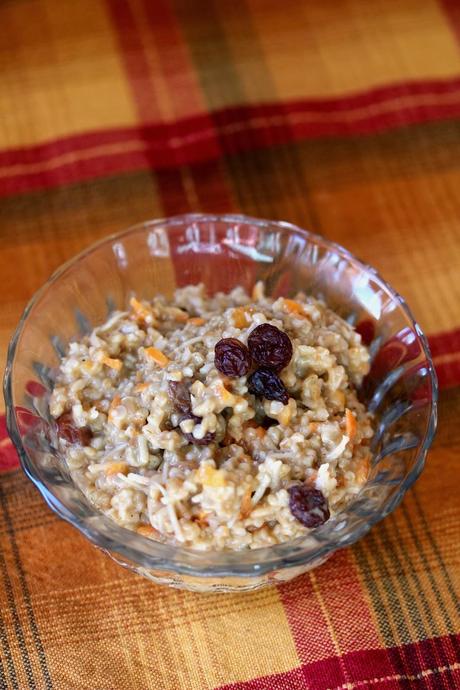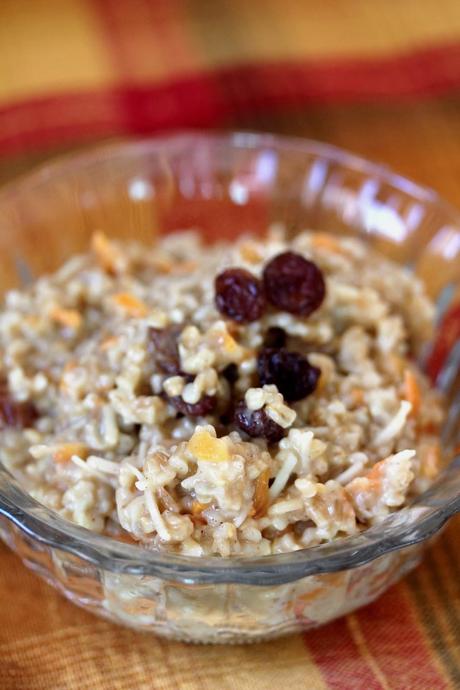 Vegan Coconut Carrot Cake Oatmeal
Ingredients
1 cup steel-cut oats
1 cup finely grated carrot (taste the carrot beforehand to make sure it's yummy)
½ cup shredded unsweetened coconut
1½ cups unsweetened coconut beverage (I used Silk Coconut)
1½ cups water
¼ cup Sultana raisins
2 tablespoons grade B maple syrup
1 teaspoon ground cinnamon
¼ teaspoon ground nutmeg
¼ teaspoon ground ginger
Pinch salt
1 teaspoon pure vanilla extract
Directions
1. Add the oats, carrot, coconut, milk, water, raisins, maple syrup, cinnamon, nutmeg, ginger, and salt to a medium saucepan over medium heat. 
2. Bring to a boil then reduce heat. 
3. Simmer for about 20 – 25 minutes until the oatmeal is tender. 
4. Remove from heat and stir in vanilla extract.
5. Serve with some coconut cream and shredded coconut and walnuts to make it pretty!