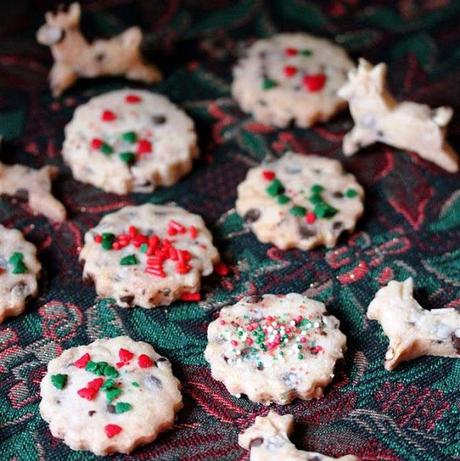 It isn't the holidays without shortbread. These vegan chocolate chip shortbread cookies are so delicious. The vegan buttery sticks (we used Earth Balance) gives the shortbread a perfectly buttery taste. No one will know!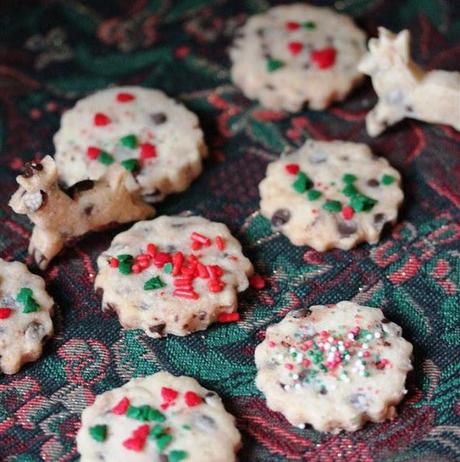 We mainly used the cute circular rippled edge cutter but threw in some reindeer for fun! Enjoy!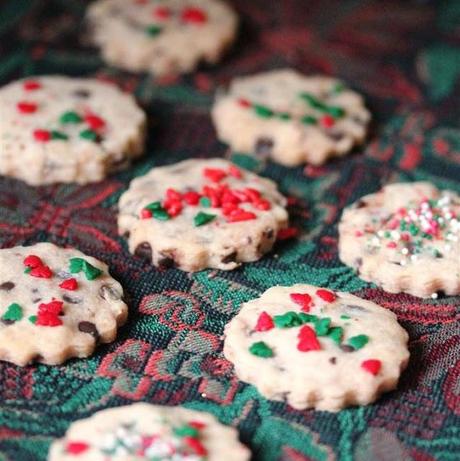 Vegan Chocolate Chip Shortbread
Ingredients
8 oz. (2 sticks) vegan buttery spread, room temperature
2/3 cup confectioners' sugar
1/2 tsp. vanilla extract
2 cups all-purpose flour
3/4 cup mini vegan chocolate chips
Instructions
1. Preheat the oven to 325 degrees fahrenheit and line 2 cookie sheets with parchment paper.
2. With an electric hand mixer, beat the butter and confectioners' sugar on medium for about 3 minutes, or
until smooth. Beat in the vanilla extract.
3. With the mixer on low, beat the flour in until it just disappears into the butter mixture. Do not overmix.
4. Fold in the mini chocolate chips.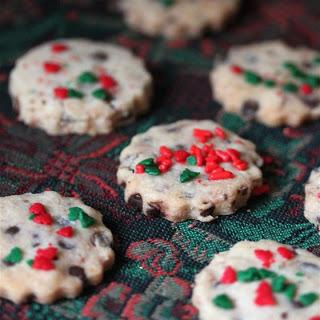 5. Transfer the dough into a gallon sized freezer bag or place between 2 large sheets of parchment paper. On a flat surface, use a rolling pin to roll the dough out about 1/4 inch thick. Chill the dough in refrigerator until firm (about 2 hours).
6. When the dough is ready, take it out of the fridge, cut the plastic bag or peel away parchment paper and remove the dough. Use a cookie cutter to cut out shapes, or use a knife to cut shapes.
7. Bake the cookies for about 18-20 minutes, or until the edges just begin to brown, rotating the pans
halfway through the baking time. These cookies taste better when they are still slightly pale, so
watch them carefully near the end to ensure that they don't get too brown. Cool completely.