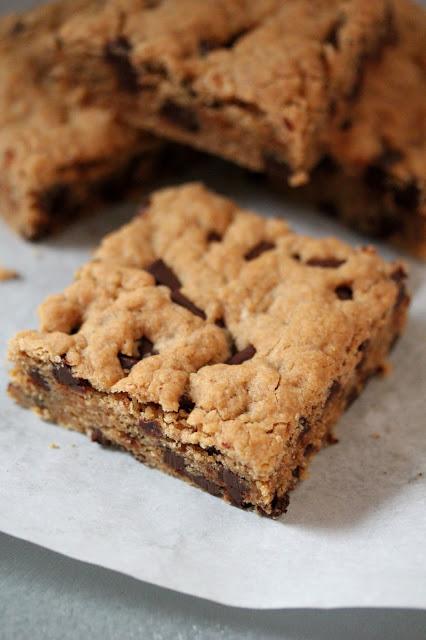 Change your perspective, change your life!
 While, yes, this motto can be applied to this recipe (somehow presenting a chocolate chip cookie in bar form makes it seem like a completely new and exciting dessert), I think it has even greater impact when applied to life in general.
I think it's particularly needed lately.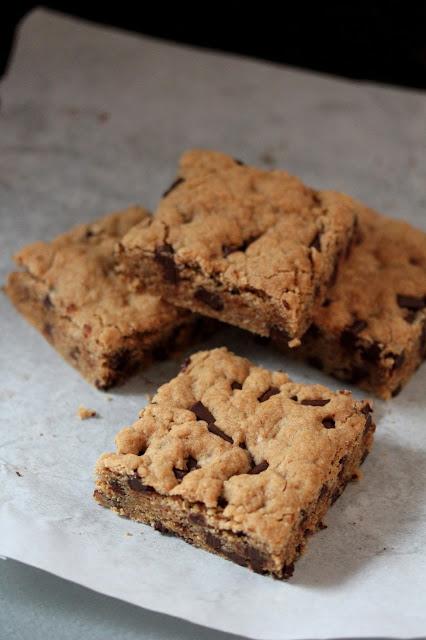 If only all of the xenophobic, racist, sexist, classist, white supremacist people in the world would take a moment to change their perspective, we would be on our way to a better world.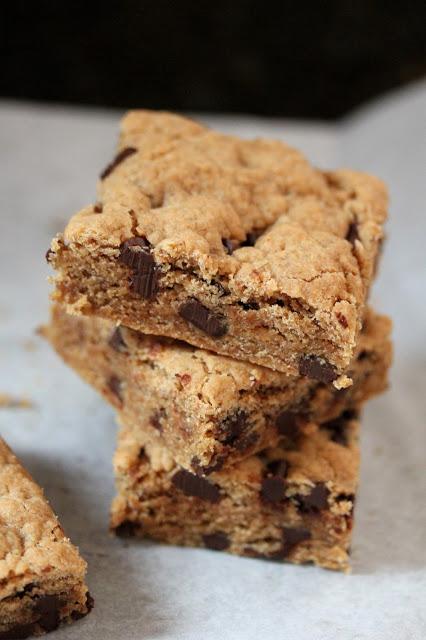 This recipe won't change the world, but maybe it can put a little smile on your face knowing it comes with a special message of love and peace...and because it tastes good.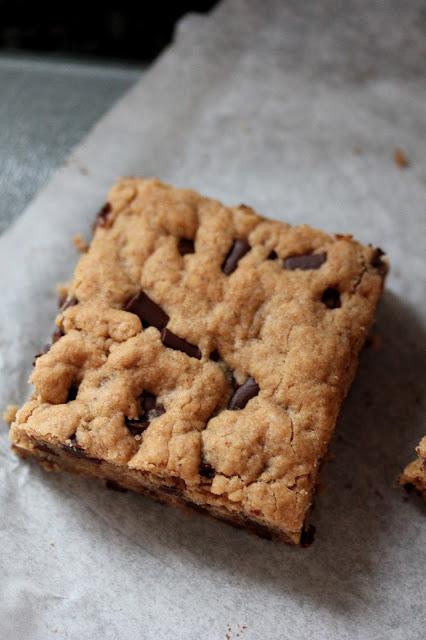 Vegan Chocolate Chip Cookie Bars

adapted from B. Britnell


Ingredients

1 1/2 cups AP flour1 1/2 tsp baking powdersprinkle of salt1 tbsp vanilla1/4 cup almond butter3/4 peanut butter1 cup sugar1/4 cup unsweetened original almond milk1/2 cup chocolate chips

Directions

Preheat oven to 350 degrees F. Grease an 8 x 8 in glass baking dish. Line with parchment paper.
In a medium bowl, sift together the flour, baking powder, and salt.
In a large bowl beat together to vanilla, butters, and sugar. Until light and fluffy. Stir in the milk.
Add the dry ingredients to the wet. Mix the ingredients together until it all starts to stick together.
Add the chocolate chips and mix until evenly incorporated.
Pack into the baking dish. Sprinkle some more chocolate chips on top.
Bake for 25 to 30 minutes. Allow to cool for a few minutes before serving.