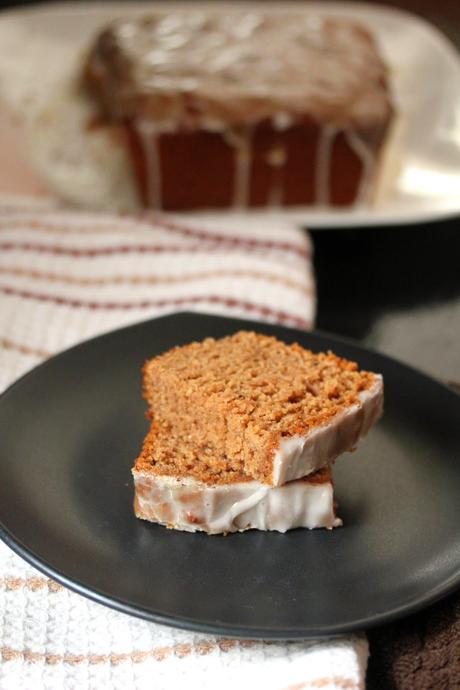 THIS. CAKE.
That's seriously all I can say about this cake because it is so incredible I'm speechless. 
Okay, okay maybe I can expand a little more.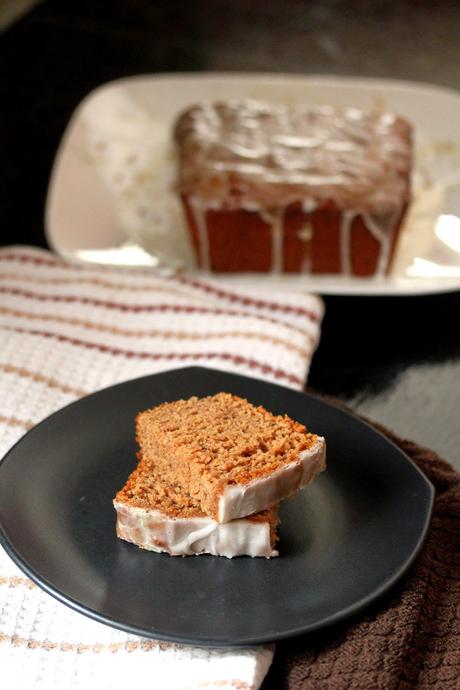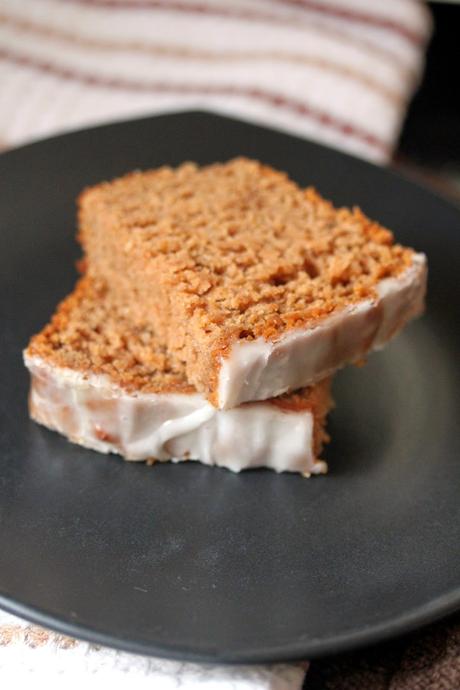 First off, this is quite possibly the best thing we've ever baked. Possibly! So, you must bake this cake, too.
If it's too seasonally inappropriate for you, stash this recipe in your back pocket because, trust me, you NEED to bake this.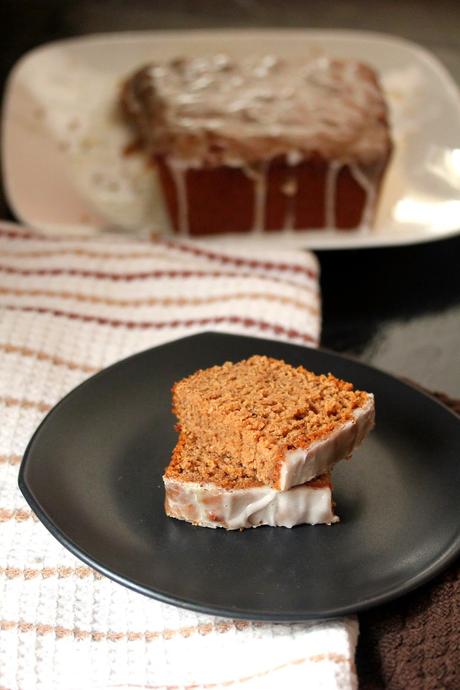 Let me give you the low-down on what makes this so good.
I'll start with the texture. It's unlike any I've experienced before in a cake. It's soooo soft and moist yet doesn't at all taste dense, heavy, or wet. 
Next, flavour! This cake is sooo flavourful; it has the perfect mix of spices. This is a warm and comforting cake and I think that's thanks to the spices.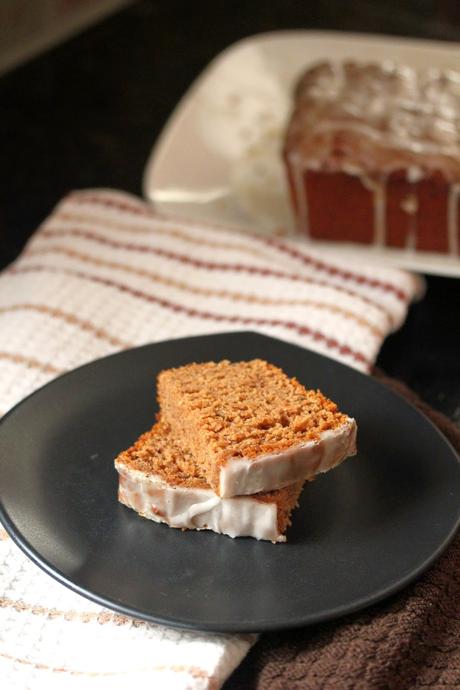 Finally, the glaze just puts this cake over the top! It adds a little sweet crust that compliments the overall softness of the cake.
This cake is a dream. MMmmm!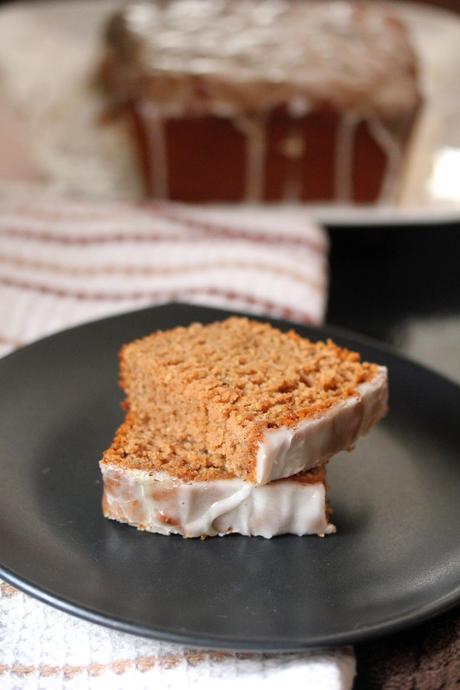 Vegan Apple Butter Spice Cake
 adapted from At the Immigrant's Table
Ingredients
2 cups AP flour
1 tsp baking soda
½ tsp salt
½ tsp nutmeg
½ tsp cinnamon
½ tsp ground cloves
½ cup cane sugar
¼ brown sugar
½ cup vegan margarine, room temperature
1 tbsp apple cider vinegar
1 tbsp water
1 tsp baking powder
1 cup apple butter
½ cup vegan yogurt
For the glaze:
1 ½ cups powdered sugar
2-3 tbsp unsweetened original almond milk, like Silk
Directions
Preheat oven to 350
°
F. Grease a loaf pan.
In a medium bowl mix together the flour through to the spices.
With an electric mixer cream together the margarine and sugar in a large bowl.
In a small bowl mix together water and vinegar then add the baking powder. Stir until the mixture froths and is well-mixed. Add the baking powder-water mix to the large bowl with the margarine and sugar then add in the apple butter. Stir to combine.
Add the dry ingredients to the wet alternating with the yogurt. Make sure to end with the dry ingredients. Fold the ingredients together but don't over mix.
Transfer the batter to the greased loaf pan. Bake for 55 minutes (long but worth it). Once you remove the cake from the oven allow it to sit for 5-7 minutes before removing it from the pan and placing on a wire rack.
To make the glaze, mix the powdered sugar with the milk until you have a nice viscous mixture. Pour over the cake while it is still warm. To avoid a mess, place the cake on a plate before glazing.