Vedic Line Plus BB Cream Claims
This blemish balm cream serves as a foundation for application of make up and protects the skin from UV rays for upto 12 hours. Does not come off easily by sweat or sebum and leaves the skin spotless and wrinkle free.
Usage:

 

Use it daily, directly or after absorption of Moisturizer, Serum or Essence. For imperfect areas apply extra layer of BB cream.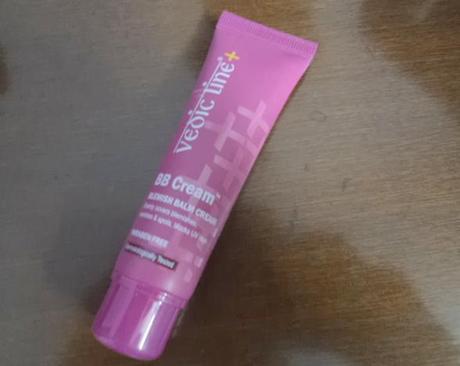 My Experience 
The BB Cream comes in a hot pink tube packaging which is definitely travel friendly. The consistency of the cream is not too thick and quite runny. The first time I squeezed the product, I ended up taking out a lot of this cream because a lot of product came out. Coming to application, I needed only a little bit of it for my entire face. It spreads nicely and blends well, giving a dewy and healthy skin look. It stays on my skin for good 3-4 hours but also does not wash away with sweat. I have dry skin and mix it with a little moisturiser to help dryness also. It fails to provide adequate hydration to my skin, though it's perfect in all other claims it makes. It helps a bit in concealing acne scars etc. but does not act as concealer.


Disclaimer - Product send by brand for review, but my review is unbiased.