Who does'nt love discounts on online shopping ?? Well, I before making any purchase, hunt over the internet for discount coupons for major online shopping websites like Jabong, Myntra, Flipkart. That was so till I found www.cashkaro.com. 
Here's what they say about themselves
Cashkaro.com is India's leading Cashback and Coupon website. Our goal is to help our members save on their regular online purchases at leading Indian and International Brands. Our cashback and coupon partners include your favorite brands like Jet Airways, Yatra, Expedia, Flipkart, Myntra and 100s more. Since you shop at these brands anyway, this is truly free money, just for visiting the retailers through cashkaro.com. Learn more about how cashback works here. You can easily save Rs 1000s each year. 
Unlike coupon sites in India, with our coupons you also earn cashback on top of the coupon savings. Furthermore, our discounts are always over and above any offers. For example, if you use a Cashback credit card, our cashback is on top of that. This makes our savings truly unique.

  

We are constantly adding new e-shops to our website. Happy saving. 
Basically, instead of providing discount vouchers to shop on other websites, you just have to signup and create an account on cashkaro and click on the various offers available on Cashkaro and shop to your heart's content. Cashkaro has one or the other major offers running everyday for all major online shopping websites. 
You only have to make sure you go to your favorite shopping website from through Cashkaro website only to avail cash back. I purchased beautiful peep toes from Jabong through cashkaro website. 
Here's how it works: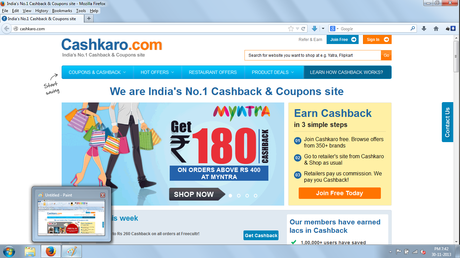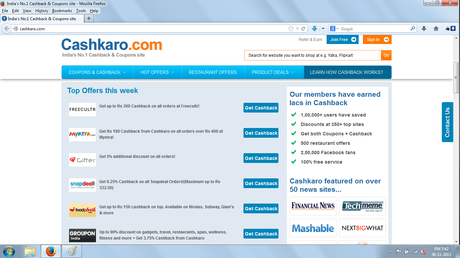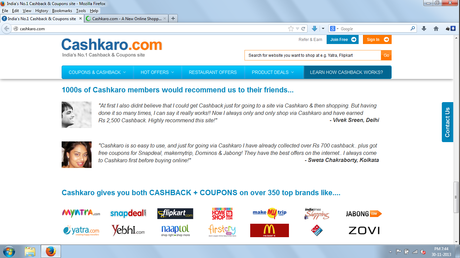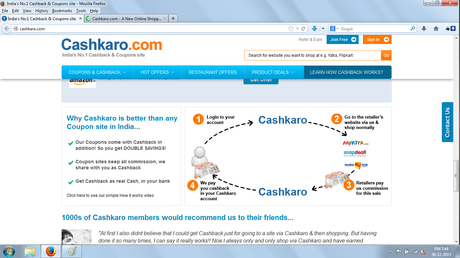 Here's how it works:
Cashkaro > Cick on Jabong on Cashkaro > Shop > Purchase > Get cash back after few days according to the offer. 
I was given a Rs. 500 cash back by Cashkaro to make purchase. To be on the safer side, I requested for cash back before making a purchase. And Voila! I received a cashback within 5 days.
Disclaimer: Sponsored Post but Honest Review. I purchased shoes worth Rs. 899 with a voucher of Rs. 500/- from Cashkaro.