Hola Ladies,
How have you been ? I am back after a long break. Honestly, a full time role in senior management of a corporate and and blogging can be quite tough to handle. But, I will try to be more regular with my reviews now.
Anyways, enough of the ramblings. Let's cut straight to the Indulgeo Essentials Wonder Gold Oil.
I have very dry and dull skin on cheeks and oily T-zone (prone to tiny bumps on forehead and cystic acne). Yeah, not the best skin type to handle. So hydrating and brightening products are a must for me. Indulgeo Essentials sent me the Wonder Gold Oil sample. I started using it since the day it arrived. I used it at night and in the morning after CTM and with just two uses noticed a nice subtle glow on my face. My facial skin also felt nourished and the dry spots were gone. I forgot to mention that I have dry skin but I don't use more than 3 drops for my face and that is sufficient. Yes, only 3 drops. My colleagues also noticed the change in my skin and were very curious to know what I was doing for my facial skin. I have used it for about two weeks now and didn't even have any painful cystic breakouts either.I would definitely purchase the Indulgeo Essentials Wonder Gold Oil when they officially launch it.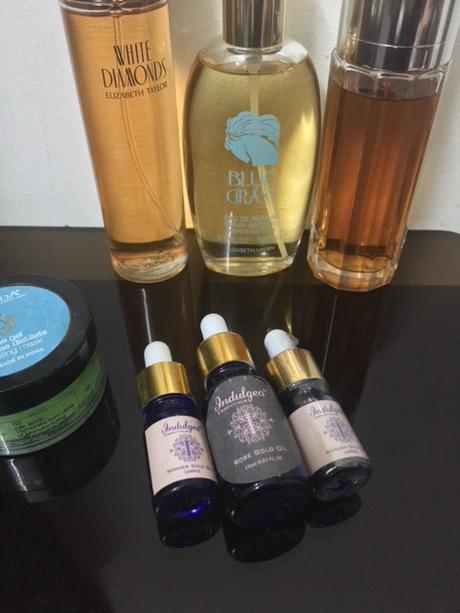 Have you used any facial oil from Indulgeo Essentials ? Let me know in the comments below.