The Vedic Line Neem & Brahmi Disinfecting Face Wash has a nice herbal green color and a soothing fragrance. Perfect for summers. Even with summers setting in with a vengeance, my skin especially my cheeks feel very dry (It was not like that in previous summers). These days, I immediately need to apply a moisturiser after using a facewash but whereas previously, I never used to apply moisturiser on my face in such weather. Never used to feel the need to. Anyways, that's the current condition of my skin. This facewash came as a surprise. I don't feel my cheeks dry and stretchy after using this. Not even a bit. It lathers a bit, not much but I am not complaining. The tiny little breakouts which I get on my oily T-zone have also reduced ever since I started using this facewash. My T-zone is quite oily compared to my cheeks and starts to shine like a bulb within 1 hour after washing my face. It does not dry out my skin and leaves my skin squeaky clean also. I can say that it would suit both dry skinned girls and oily skinned girls.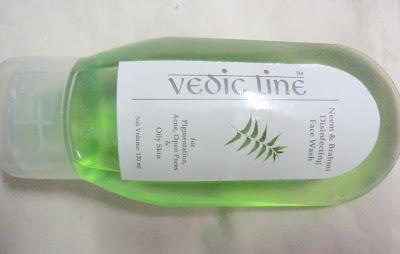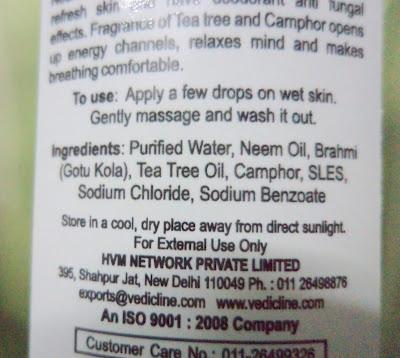 Ingredients
Another best thing I liked about this facewash is that it is very reasonably priced and comes in a transparent packaging, which can be easily carried as the cap closes tightly.
The only con I can find is that it contains harmful SLES and can be purchased only from online shops.