My convalescence phase has not only made me physically weak but also little lethargic to sit and finish my pending posts of last month. Some how i am trying to come back to my normal routine.
Today my post is about an Ayurvedic skin polisher from +Vedantika Herbals . its Skin polishing scrub.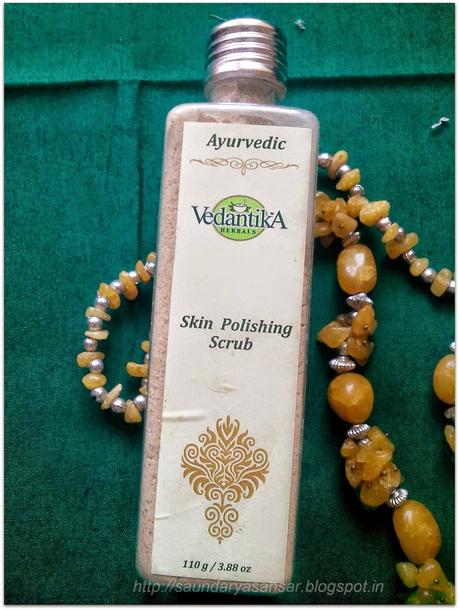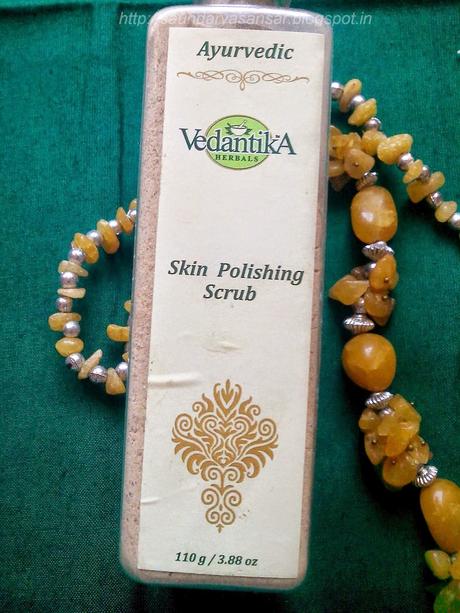 This is powder scrub which can be used on face and body both. I bought it with a hope to reap the benefit of natural herbal home made ubtans.
Herbal extracts,Nuts and pulses are combined to reoxygenate and nourish the skin as they gently cleanse. It exfoliates the skin on your body leaving it feeling fresh, smooth, moisturised and soft. Skin polishing scrub improves the circulation of blood and lymph to the surface of the skin, helping to fight cellulite and improve your skin tone without stripping the moisture content.
Ingredients - Rubia Cardifolia, Withania Somnifera, Oscimum Gratissimum, Cinnamomum Zeylanicum, Prunus Amygdalus, Juglans Regia, Citrus Aurantium, Cinnamomum Camphor, Gram Flour & Oat Bran.
The best part- its completely herbal/Ayurvedic.
Application - Make a paste by soaking required amount of Skin Polishing Scrub in milk for 10 minutes. Gently rub o clean and wet parts of the body for 5-10 minutes in circular movement. Wash off with normal water.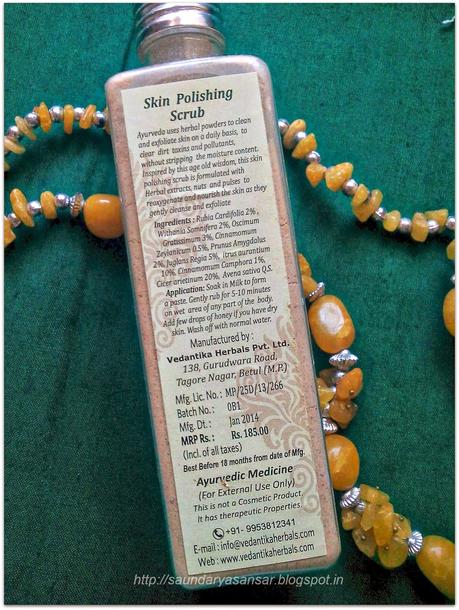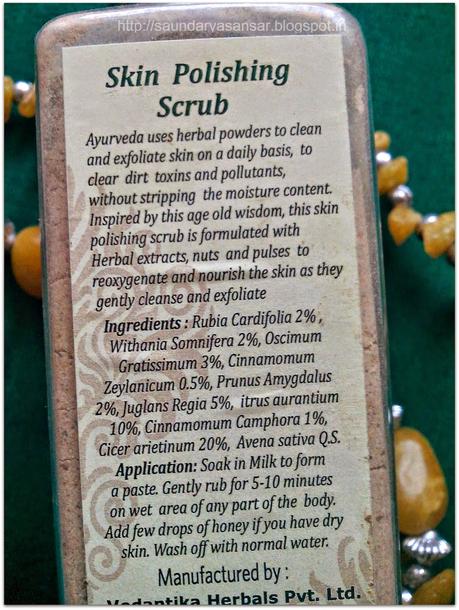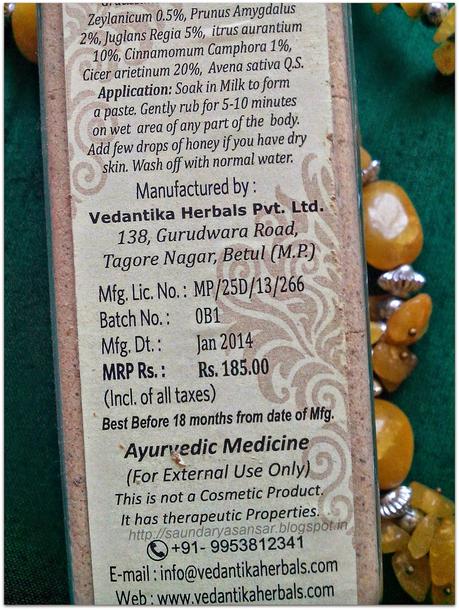 Pack Size - 100gms and 10gms.
Price- but I bought 110 gms of the pack for 185 INR. looking into the amount, seems quite reasonably priced. Can be purchased online from joybynature.com as i purchased, see my haul post.
Product packaging- comes in transparent plastic square bottle tightly packed with a metal screw cap and an inner plastic lid. sturdy packaging and travel friendly too.
its beige coloured powder with a minty-earthy scent. powder is granular-coarsely grounded for scrubbing effect which is retained after soaking in milk or water.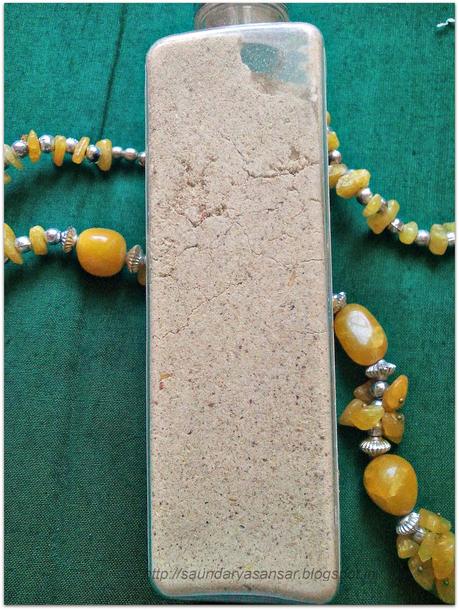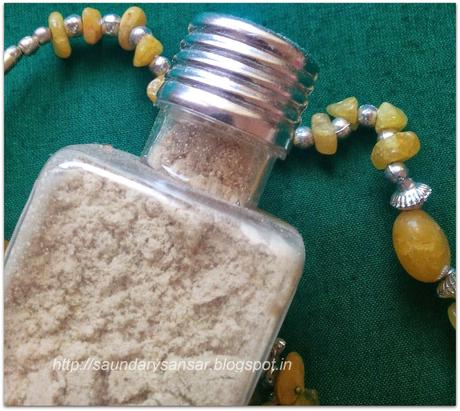 Initially i tried this on my face and found this little harsh for facial skin. later also tried this a couple of times on my face after soaking for a little more time in milk. Always found that it should be applied as a little runny paste on face and should not be rubbed. Can be removed with a VERY gentle massage by wet hands only. it dries quickly and can also be removed easily. Also it does not leave any residue after washing but yes it can be little drying. Moisturiser is a must post wash. yes, it works on black heads but did not notice much of pore shrinking effect ( also not not even claimed)
As body polisher, it does the job well and the minty smell lingers for an hour post wash. you will find cleaner and feeling of freshness post bath. Using pre/post bath oil would enhance the bathing experience. Also one can add some essential or carrier oil with the powder to ensure hydration.
Overall it is a GOOD body polisher but for face i would prefer milder options of ubtans or polishers.
Dry skinned people can skip it.
Have you tried any body polisher? whats your favourite?