A unique blend of rare herbs that helps in controlling acne and makes face clear, refreshed and blemish free.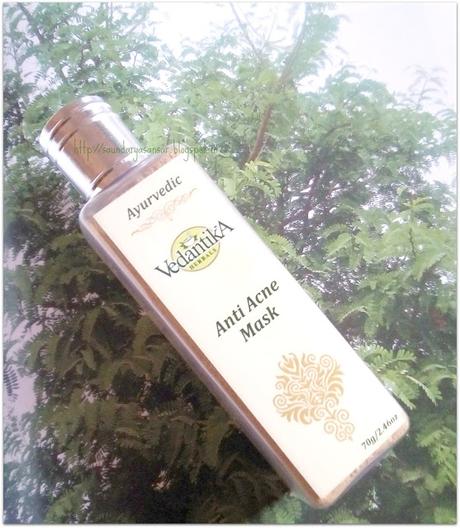 Weather change sparks up my skin troubles out of which the common one is acne & pimples. Since i am prone to cystic acne, hardly a general medication works. But this time i had decided to sort those with herbal/ayurvedic way. So i purchased a lot of stuff for my anti acne regimen. One of those is Vedantika Herbals Anti Acne Mask from +Vedantika Herbals

Ingredients- Major ingredients are Neem (azadirachta Indica), Jaiphal/nutmeg (myristica fragrans), Arjuna (terminalia arjuna), Tulsi/basil (ocimum sanctum), Haldi/Turmeric (curcuma longa), red sandalwood (pterocarpus santalinus), Sandalwood (santalum album), Kaolin (bolus Alba) & Fuller earth.

An ayurvedic preparation meant for therapeutic treatment.
Application- Mix one tea spoon of face pack with rose water. Apply layer over face & neck. Let it dry 5-10 min and wash Off.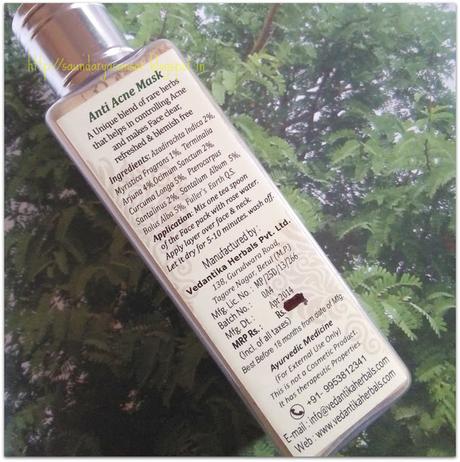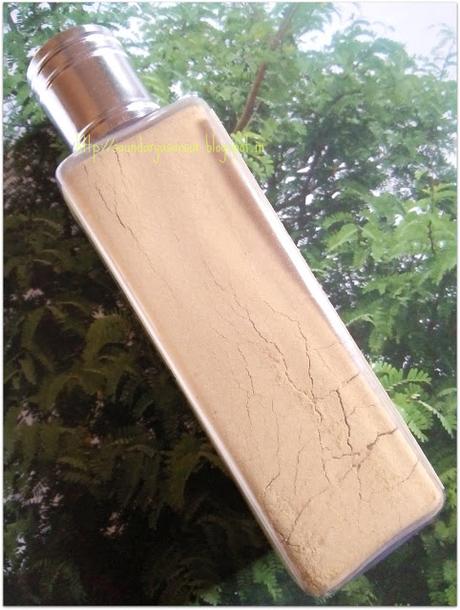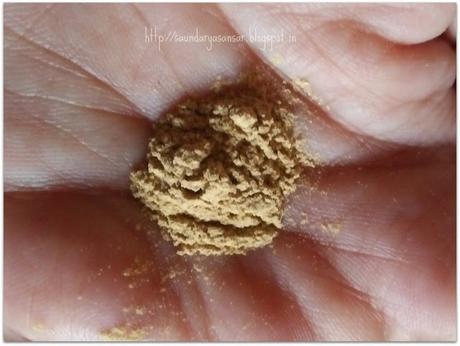 I tried this pack regularly for a couple of week. I used to apply this initially mixed with rose water but later when mixed with curd gave better effect.
Although my skin is oily but it tends to get dry patches too so curd eliminated that dry patch which occurred initally due to rose water.
Every night after washing my face i used to apply this on my face and leave it for 10 mins. Used to spray rose water in between to avoid dryness and also to get the maximum result.
The mask is a an earthy powder finely grounded with very little abrasiveness. It smells good and gives a fine paste when mixed with curd as compared to water. it spreads easily on your face the layer easily sits on face drying within next few mins. It is little drying and you may feel little tightness after drying. it easily gets washed but if dried for long, takes time to clear as it sticks. So do not over-dry & if it does then spray little rose water. Wash it while it is little damp.
I was happy to find that it helped in drying & constricting my pimples. Also found my face clear & glowing. You can use it as a general mask too after a little facial massage & it surely will leave you glowing.
Overall Vedantika Herbals Anti Acne mask seems really effective for acne prone, oily to combination skin. Recommended!