2 ruby red grapefruits
8 veal cutlets (about 2 ounces each), thinly pounded
coarse salt and freshly ground pepper
2 tablespoons safflower oil
1 stick unsalted butter
1 tablespoon plus 1 teaspoon finely chopped fresh chives 
Cut peel and pith from grapefruit. Slice fruit along membranes to release segments into a medium bowl. Squeeze juice from membranes into a small bowl; discard membranes. 
Pat veal dry with paper towels; season with 1 teaspoon salt and some pepper. Heat 1 tablespoon oil in a large saute pan over medium-high heat. Add 1 tablespoon butter, and heat until just starting to brown. Cook 4 cutlets until golden brown, about 1 minute per side. Transfer to a platter; cover to keep warm. Repeat with remaining tablespoon oil, 1 tablespoon butter, and remaining cutlets.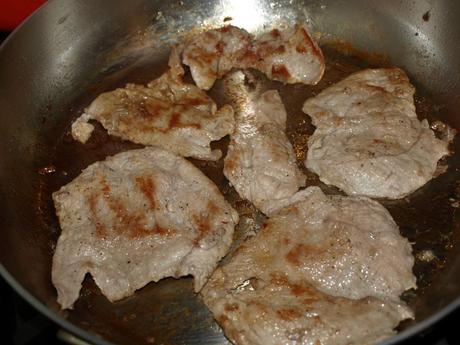 Add remaining 6 tablespoons butter to pan. Cook, scraping brown bits with a wooden spoon, until deep golden brown. Reduce heat to low. Swirl in reserved grapefruit juice. Season with salt and pepper. Return veal to pan to heat through. Add grapefruit segments. Remove from heat. Sprinkle with chives.
I served with
sauteed green collards with garlic
.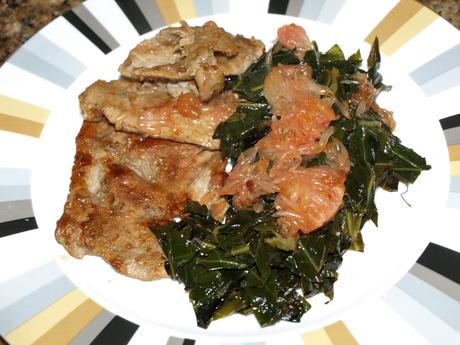 Enjoy!