This soup is a great way to celebrate asparagus, and the addition of leeks in the recipe gives a boost of extra iron as well as delicious flavor. This sumptuous soup tastes even better if made a day ahead, and it can serve as a creamy and satisfying main meal alongside a tender salad and some crusty wholegrain bread. 
Ingredients:
1 tablespoon canola oil 1 cup chopped onion 2 large celery stalks, diced 1 ½ pounds asparagus 6 large leeks, white and palest green parts only, chopped and well rinsed vegetable stock (about 3 cups or as needed) ½ teaspoon each: dried tarragon and dried basil ¼ cup chopped fresh parsley 1 to 1 ½ cups low-fat milk or soymilk, as needed salt and freshly-ground black pepper to taste 
Heat the oil in a large soup pot. Add the onion and celery and saute over moderate heat until the onion is golden.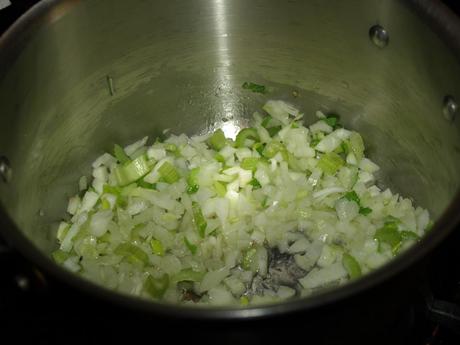 Trim about an inch from the bottoms of the asparagus stalks. Scrape the skin from the bottom half of the stalks and cut them into 1-inch pieces. Set aside the tips and add the remaining pieces to the soup pot along with the leeks, dried herbs, and just enough stock to barely cover.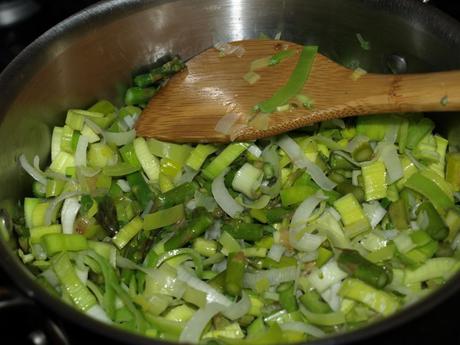 Bring to a boil, then lower heat and simmer, covered, until the vegetables are tender, about 20 to 25 minutes.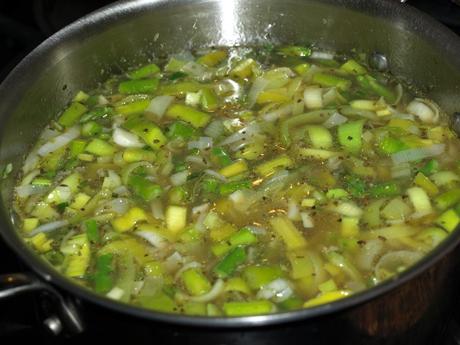 Puree the soup in batches and return to the soup pot. Return to low heat. Stir in the parsley and enough milk to achieve a slightly thick consistency. Season to taste with salt and pepper. Simmer over low heat for 10 minutes. If time allows, let the soup stand for several hours off the heat or, if making ahead, let cool and refrigerate until needed.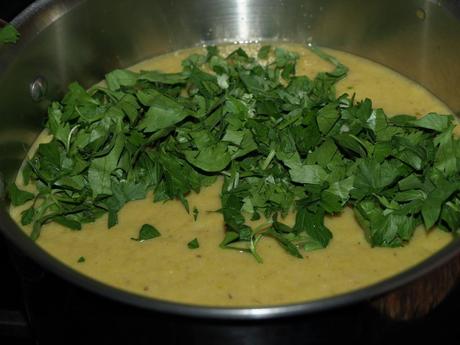 Just before serving, steam the reserved asparagus tips until bright green and crisp-tender. Stir into the soup and serve.
Enjoy!