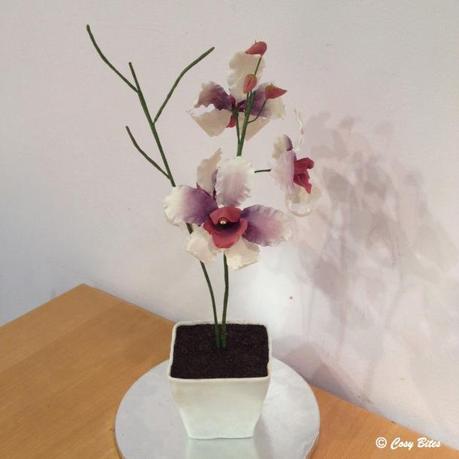 Vanda Miss Joaquim is a hybrid orchid that is also known as Singapore Orchid. This orchid was chosen to be Singapore's national flower in 1981. Naturally, I chose to make Vanda Miss Joaquim for my assignment for the sugar flowers module of the PME Advanced Cake Decorating program.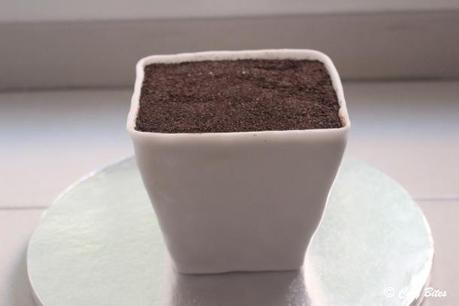 This 'flower pot' is a 2-layer chocolate cake coated with chocolate ganache then covered with fondant. The 'soil' is Oreo cookie crumbs.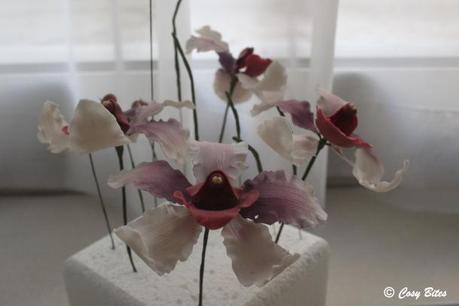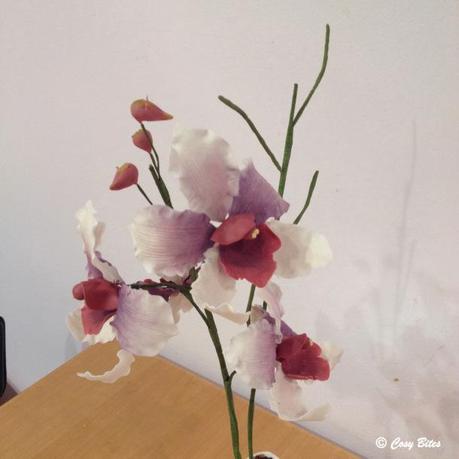 The orchids are made from gum paste, and taped together to form the plant. Somehow the orchids didn't turn out the way I wanted, especially the color. I didn't think they look very much like Vanda Miss Joaquim until I entered the classroom and my instructor went "Singapore flower is here". Ok, they might bear some resemblance to Vanda Miss Joaquim after all.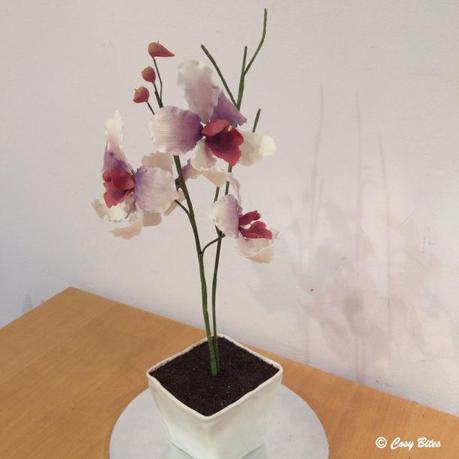 Here are the cakes that my course mates made! You can easily tell who's the lazy one since my little flower pot is overshadowed by the rest of the elaborated cakes.